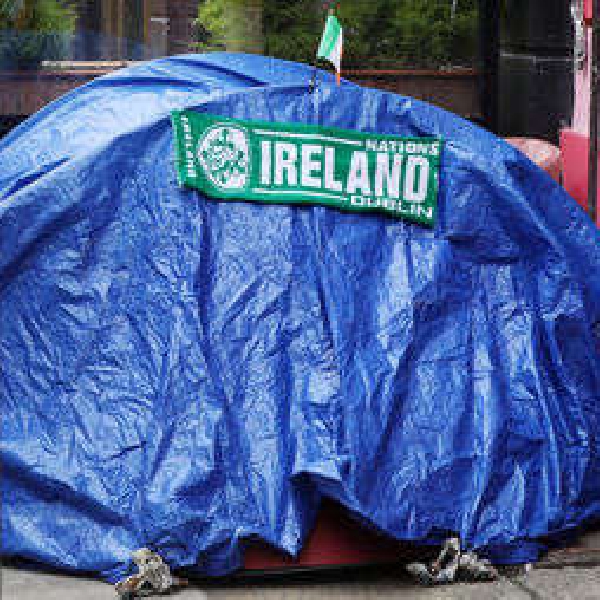 File Image: Rolling News
Dublin accounts for 70% of the homeless population.
Figures from the Department of Housing show 137 people in Kildare were registered as homeless in November.
The mid-east region which includes Kildare, Wicklow and Meath had a total of 352 people registered as homeless, 220 of which were male and 132 were female.
Overall, there's an increase of 269 in the number of people who are homeless across the country.
Some 9,099 people were homeless in November, up from 8,830 in October.

2,548 children are without a home, while Dublin accounts for 70 per cent of the homeless population.
Pat Doyle, CEO of the Homeless Charity, Peter McVerry Trust said: "We are disappointed that the number of people in need of emergency accommodation continued to rise and we now see the figures above 9,000."
Doyle said the charity is working to ensure that it ramps up delivery of new social housing opportunities to provide pathways out of homelessness for young people.
"We urgently need to secure more one-bedroom homes for people impacted by homelessness and Peter McVerry Trust would appeal to the owners of vacant or derelict properties to contact us to see how we can re-use those properties for social housing," he said.
"We would also encourage the developers who are progressing small scale apartment schemes which contain one and two-bedroom apartments to make contact with us to see if we can acquire some of those units for social housing to help people exit homelessness," he added.