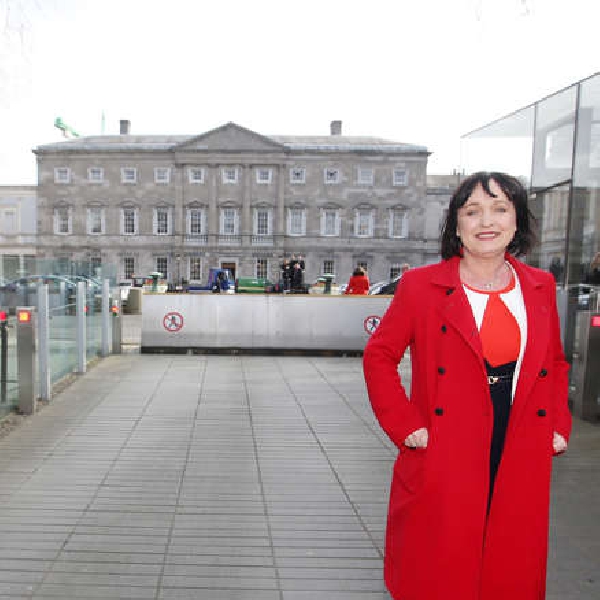 File image: Rolling News
Kildare South Senator Fiona O' Loughlin said the idea should be explored.
Kildare Senator Fiona O' Loughlin said that she would support Bertie Ahern being readmitted to the party.
Ms O' Loughlin said he has "unique knowledge and experience" in relation to the Good Friday agreement, which could be used for "the good of the country."
Speaking to Kfm: "I remember being at his [Bertie Ahern] mother's funeral and he left that funeral to go back, because it was a crucial point in negotiations in Northern Ireland.
"Again I'm not saying it's an absolute necessity to get him back," she added.
However, she said "its something that should be explored."
Earlier this week, the Taoiseach has indicated he would be open to allowing former party colleague Bertie Ahern back into the party.
Micheál Martin said that he has been engaging with the former taoiseach in recent times, particularly about issues around the Northern Ireland Protocol.
On Wednesday evening, it was proposed during the Fianna Fáil parliamentary party that Mr Ahern should be allowed to make a return to the party as part of its plans to mark the 25th anniversary of the Good Friday Agreement.
Senator Fiona O' Loughlin spoke with Ciara Noble on Friday morning's Kildare Today, listen back to the full interview here:
Senator Lisa Chambers told Ciara Noble on Kildare Focus, that anyone is welcome to join Fianna Fáil, "we're not a closed shop," she said.
Listen back to Senator Chambers' views on Bertie Ahern here: