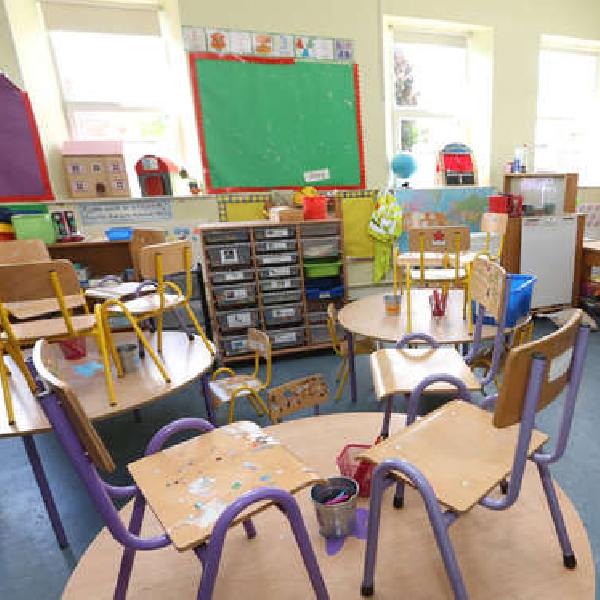 File image: Rolling News
According to analysis by the Irish Independent
Schoolchildren in parts of rural Ireland were twice as likely to be placed in overcrowded classes at primary level last year compared with pupils attending national schools in Kildare.
An analysis of class sizes in over 3,000 primary schools across the country by Independent.ie reveals wide variations in the proportion of primary school children assigned to classrooms with 30 or more students.
New figures published by the Department of Education show almost one in five young schoolchildren in Leitrim (18.6pc) were taught in oversized classes in the recent school year compared with just 8.5pc in Dublin.
The proportion of schoolchildren in classes of 30 or more was even less in Kildare (8.3pc) and Laois (6.5pc).
The latest figures show 11.4pc of all children in primary schools in the Republic last year were in overcrowded classes – down from 12.3pc the previous year.
Rathcoffey National School had the largest average class size, with an average of 29 pupils in each class.
It had a total of seven classes and 231 pupils.
The smallest average class size in Kildare was in Ballyroe National School, Athy.
It had a total of two classes, with an average of 13 pupils per class.
Principal of Carlow Educate Together National School, Simon Lewis says there is progress in getting class sizes down: