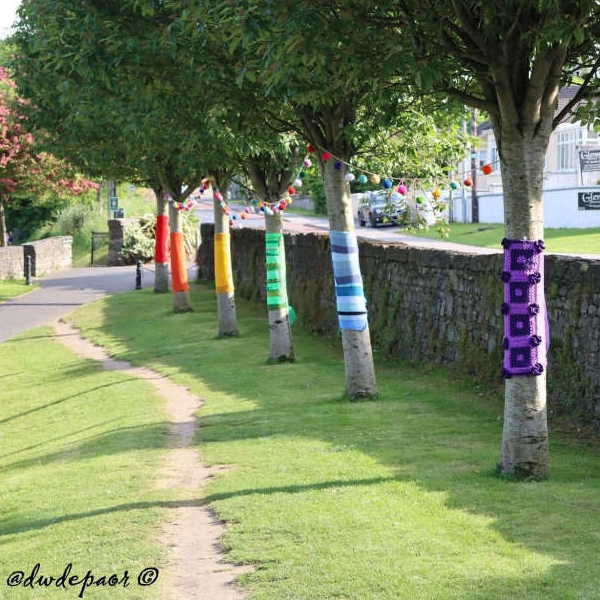 File image: @dwdepaor/Facebook
They are appealing to people to return the artwork
Special yarn pieces have been stolen from the Linear Park in Newbridge.
Annie Morris of Kildare Yarn Bombers posted on Facebook this morning: "It's June 1st and today we discover that loads of our beautiful pieces, made with such love for the community, have been stolen from the park.
"The rainbow area was a real team effort. Made by eight knitters and crocheters, it took months to make. Each piece was sewn on tightly - whoever took these had scissors and knew what they were doing.
"Kitty and Katie made the big multi coloured tree and lampost wraps. So gorgeous and bursting with colour.
"The seven trees by the road were special. Seven women took a tree each. I am so sorry to you Olga, Ashley, Katie, Kitty and Geraldine - all that hard work.
"There is more, among them, one of the spiders. The children love these - struggling with the scale of this theft. Haven't done a total count of the park, it is too depressing.
"If you know anything at all. Send us a message," she added.
Annie Morris joined Eoin Beatty on Thursday's Kildare Today: