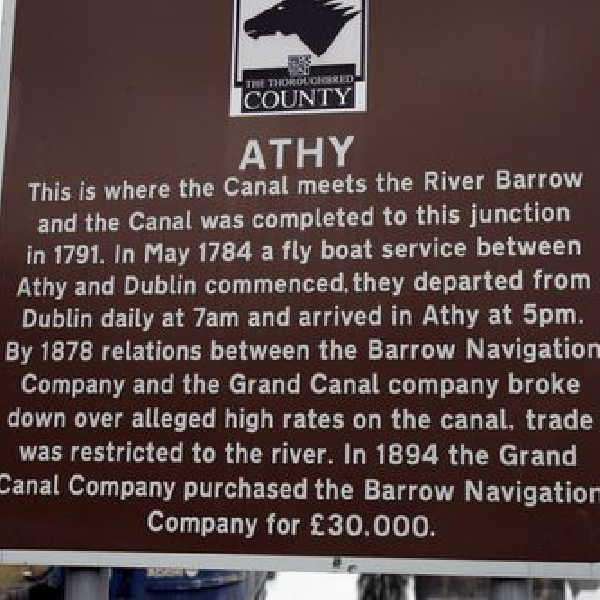 File image: Athy sign/RollingNe
It will be attended by its 11 Oireachtas members.
The Labour Party pre-Dáil think in takes place in Kildare today.
The two day meeting of the parliamentary party will debate its priorities for the new Oireachtas term.
It says Key issues include the cost of living, housing, climate change, healthcare waiting lists, education, childcare and eldercare, and the need for a new social contract.
The meeting will be attended by the party's 7 TDs, and four Senators - Kildare's Mark Wall among them.
It takes place in the Clonard Court, Athy.
The party is to launch a Renters' Rights Campaign.

TD Ged Nash says the Government won't deliver on its housing promises unless it invests heavily in apprenticeships
.