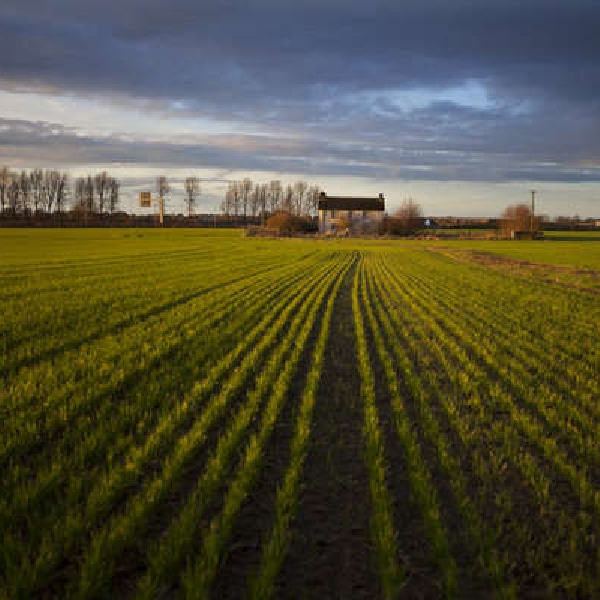 File image: Rolling News
Land in Leinster is selling for over €13,000/ac.
Irish farmland is selling for over €12,000 an acre for the first time since the Celtic Tiger.

The Irish Farmers Journal's annual Agricultural Land Price Report for 2022 has some lead findings.

One of those is that business buyers now dominate the farmland market with 43% of purchases.

The average price of land increased by almost 3% to over €12,000 per acre, the first time since the Celtic Tiger farmland prices have risen over this threshold.

The report suggests rising inflation pushed investors to buy up land, rather than leaving it sitting in the bank.
The province with the most expensive land is Leinster where the average is €13,776/ac. Next comes Munster where the average is €12,860/ac.
After that is Ulster (excl. NI) with an average of €10,519 and finally Connacht with an average of €8,170/ac.
At a county level, the most expensive farmland is in Dublin, Carlow, Kildare, Wicklow and Kilkenny. The least expensive land in is counties Leitrim, Cavan, Sligo, Longford and Mayo.
The biggest increases in farmland prices in 2022 were in Mayo (up 78%), Carlow (up 28%), Galway (up 22%), Louth (up 21%), Monaghan (up 23%) and Wicklow (up by 23%).
The biggest decreases in prices were in Clare (down 23%), Kerry (19%), Meath (19%) and Sligo (11%).
Land prices in Northern Ireland are at record highs in every county. Overall, the average price paid for land in NI during 2022 stood at £13,958/ac, (€16,421) an increase of 22%, or £2,514/ac, (€2,948) compared to 2021.
The number of farms that sold was 678, which was just over three-quarters (78%) of the total put on the market. The total area of land sold was 32,823ac which was very similar at 77% of what was offered for sale.
Leinster has the most expensive land per acre over Munster by nearly a thousand, with land in Connacht the cheapest.
Paul Mooney, Property Editor, Irish Farmer's Journal, joined Eoin Beatty on Thursday's Kildare Today, listen back here: