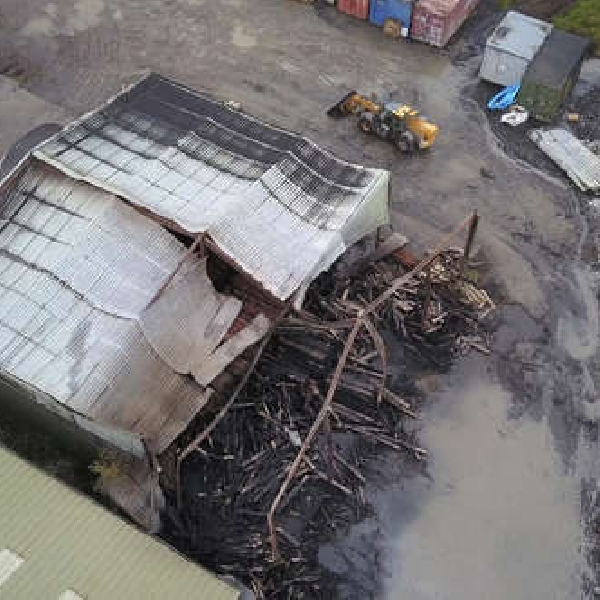 The blaze broke out in a shed shortly after 7pm on Sunday
Investigations are continuing this evening, following a fire that broke out at Kill Equestrian Centre on Sunday night.
The fire happened two days after a meeting in the local GAA club at which residents complained they had not been consulted about proposals to house 350 Ukrainian refugees in the centre.
The 'Concerned Residents of Kill' group will hold a protest on Monday evening at 7.30pm, beside where the fire broke out.
Residents claim the number of refugees will increase the size of the town by 10% at a time when schools and doctors' surgeries are already under pressure and the local garda station has been closed.
Mayor of Kildare Councillor Fintan Brett, who is supporting the residents, said the concerns were that the centre is unsuitable as a home and is without lighting, ventilation and possibly without a sewerage system.
Cllr. Brett told Kfm: "It's a mile outside the village."
"When you have a group of people that are already traumatised, mostly women and children, and they're asked to go live in a barn, I don't think that's going to help their mental health," he added.
Kildare County Council has also said that the site is not suitable, and it has been previously identified as a flood plain.