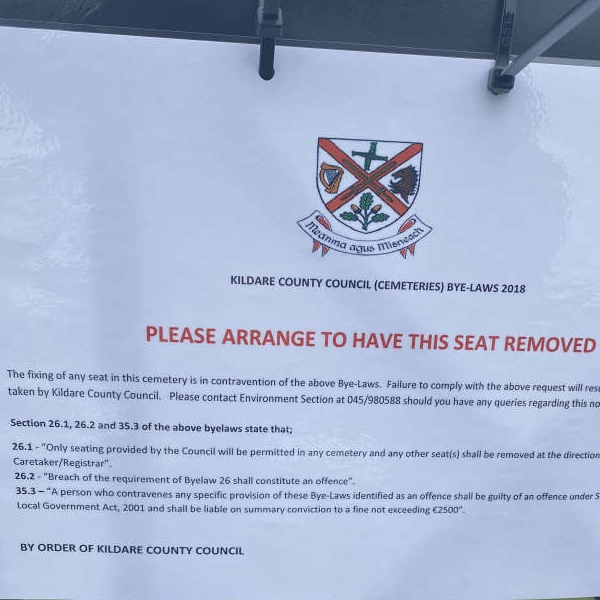 Notices were put on between 25 and 30 benches/seats yesterday.
Locals of the Allen parish are unhappy as Kildare County Council stuck notices on between 25 and 30 benches yesterday at Allen Graveyard, stating that they should be removed or further action may be taken.
The Kildare County Council Cemetery Bye Laws 2018 say that "only seating provided by the Council will be permitted in any cemetery and any other seats shall be removed at the direction of the Caretaker."
However, Kfm spoke to locals at Allen Graveyard yesterday and they were upset that older relatives may find it difficult to stand at gravesides and that was the reason they had put seats there.
Fianna Fail Cllr. Daragh Fitzpatrick, speaking to Kfm, said Kildare County Council should have carried out a consultation with the public and urged people not to get alarmed.