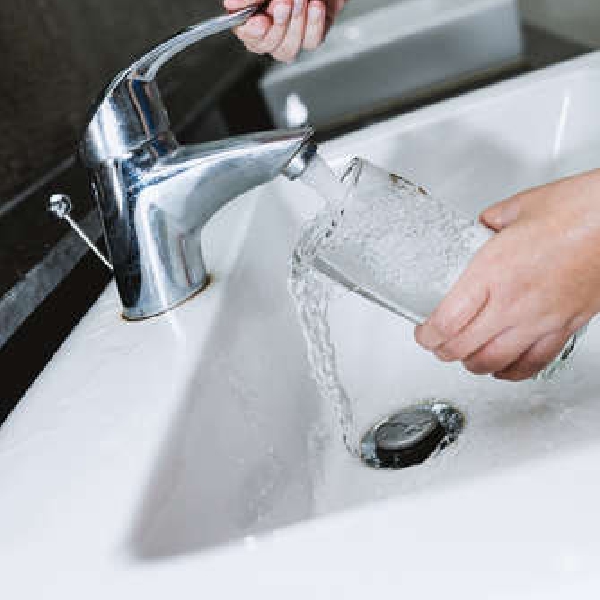 Stock image: Shutterstock
The issue of low quality water was raised in the Seanad.
The ongoing issue of water quality in Kildare has been raised in the Seanad following a "frustrating" period of water issues.
Local Senator Fiona O'Loughlin commented, "I have been dealing with several water quality issues around South Kildare of late.
"There have been repeat issues of bad discolouration, particularly in areas such as Drumsu in Rathangan.
"There are ongoing water pressure problems around the Baroda area of Newbridge.
"In addition, in the last few weeks, in the town of Newbridge and surrounding areas in County Kildare, many residents were forced to buy bottled water due to an overpowering smell of earth and must in the tap water.
"I have been liaising with Irish Water on the issue. It confirmed last week that specialist results received following the ongoing testing of the raw water indicated the presence of low levels of a substance called geosmin," she explained.
"Irish Water said it is not harmful, but it is absolutely not acceptable to have water of such low quality flowing out of the taps in a major town like Newbridge.
"It is regrettable that we cannot have a back-and-forth debate in the Oireachtas when dealing with Irish Water, to really tease out issues and flag problems.
"Irish Water needs to do more in terms of contingency planning, in my view, and to have a plan B in areas where our major water supply is compromised," she added.