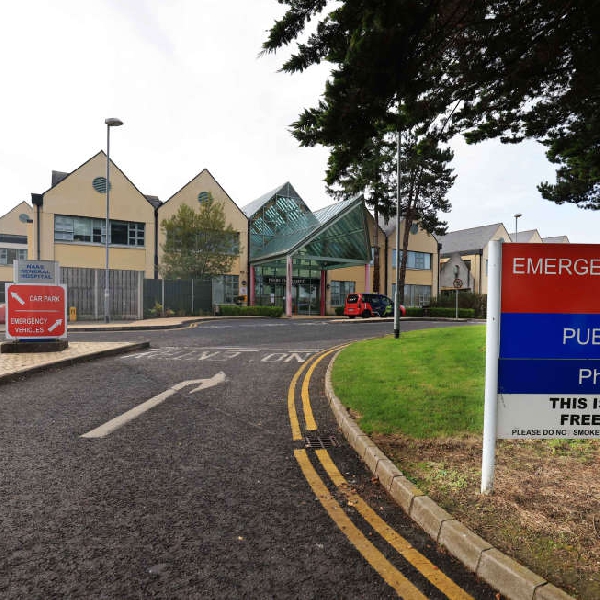 File image: Rolling News
The Kildare Hospital Campaign Group will protest on Saturday in Naas
A protest will take place outside Naas General Hospital against the ongoing overcrowding in hospitals on Saturday.
The protest will take place this Saturday 21st January at 1pm in Naas.
The Kildare action is part of a national campaign with similar actions planned outside hospitals nationally.
Some 14 Campaign groups will lead the protests up and down the country .
The National Hospital Campaign is demanding reform of the HSE from the top down. Among the priorities are:
Funding, to be focused on front-line services, not on layers of management.
Fair pay, terms and working conditions to be provided to Staff, with immediate effect.
Adequate provision of GPs for Primary Care.
Step-down and home-care services to help patients leaving hospital.
A complete review of the HSE policy of reducing A&E capacity in our hospitals.
Smaller hospitals to be resourced, to provide much needed capacity.
Aontú Rep and Organiser of the Kildare Hospital Campaign Group, Anita Mhic Gib commented: "Please turn out in force at the junction of Ballymore Road and Craddockstown Road.
"Try and bring home-made placards, bearing individual messages / pleas to the government, to tell our government that "Enough is Enough".. It is time to resolve the ongoing and dangerous Hospital crisis.
"The message will be clear. There is a deep anger and frustration amongst people at the constant chaos of our health service".
"People are actually frightened over the continuing damage that is being done to our health service. It is beyond the beyond at this stage and the Government seems to be powerless to address it and sort it out for the citizens of our country".
"Last week our Government , using the HSE as a conduit , told the public to 'consider all options', and explore the possibility of going to other medical providers, including Pharmacists , rather than turning up at A&E.
"This is truly mind boggling and shows a deep cynicism and inertia in our Government," she insisted.
"There are 6,000 less hospital beds today than there was 15 years ago and successive governments, made up of the present incumbents, closed down no less than 8 Accident and Emergency Departments in that time frame.
"None of this has happened by accident. It is a direct result of years of cuts to staff, hospital beds and A&E's during a time of significant population increase.
"Our current health service was designed to cater for a population of 3.5Million ,when we now have a population of 5.5million. Major cuts implemented during austerity have not been reversed." she added.