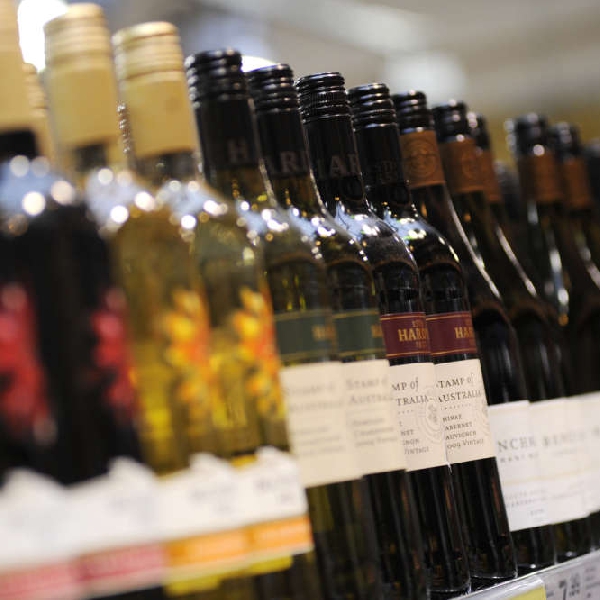 File image: Rolling News
Alcohol Action Ireland says new measures could prevent up to 200 deaths per year
The price of alcohol in-store will rise from today.
Cheaper brands, that previously sold wine for under €5 & 75c cans of larger will see the most dramatic increase.
An average bottle of wine will now cost at least €7.10 while a 70cl bottle of vodka will cost €22.10 cent.
Vincent Jennings from the Convenient Stores and Newsagent Association expects many to travel north to buy alcohol.
Alcohol Action Ireland's Head of Communications & Advocacy says the benefits to public health will be huge.
Just a handful of countries have introduced minimum unit pricing, including Scotland and Wales.
Alcohol Action Ireland's Eunan McKinney spoke to Clem Ryan on Tuesday morning's 'Kildare Today':