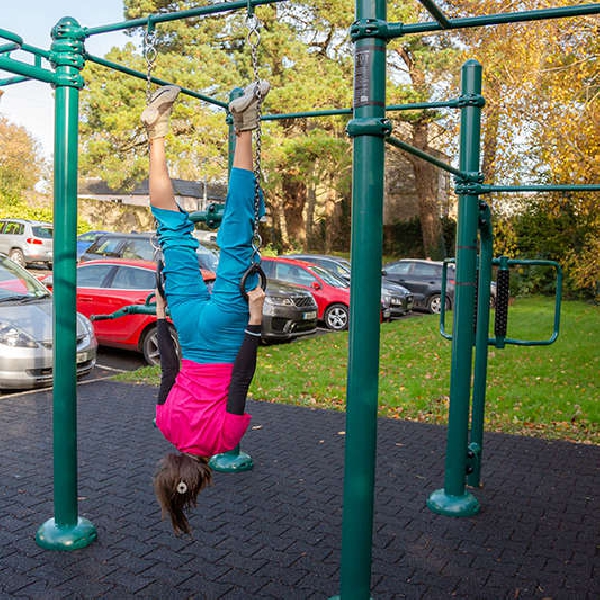 It's located at Celbridge Abbey Car Park
Kildare County Council has opened a new public outdoor exercise area in Celbridge.
Located at Celbridge Abbey Car Park, the gym features a combination of outdoor exercise equipment and calisthenics which allows for free exercise using your own body weight.
The range of equipment includes, rower, cross trainer, leg press, dip bars and exercise bars which facilitates a range of exercise for all ages and abilities.
The project cost €50k and was funded by Local Property Tax provided by local Councillors and the Community Recognition Fund.