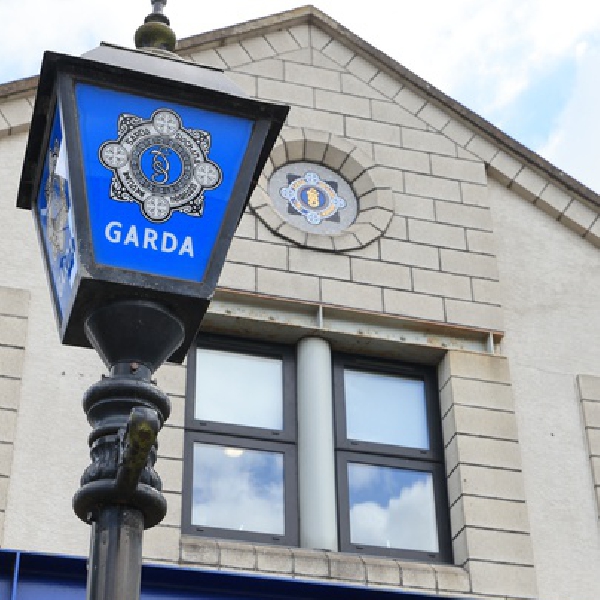 File image: Newbridge Garda Station via Rolling News
Incident happened on 23rd July
Newbridge woman Saoirse Brennan recounted a frightening ordeal she faced in the town, in the early hours of Saturday, 23rd July, on this afternoon's 'Kildare Focus'.
The 20 year-old was returning to the town, after a night out in Naas.
Saoirse took a bus home with her friend, arriving at approximately 4am.
When back in the town, they searched for a taxi - hopefully bringing them a few kilometres - which they were charged €29 for.
Unhappy with the quote, they decided to walk.
They parted ways around McDonnells/Neeson's pub area of the town, and Saoirse continued her walk home via the Station Road.
Saoirse noted how she was very aware of her surroundings & a little on edge, but noted to herself the walk was only a few minutes.
When near the playground on the Station Road a car approached her & a male exited.
He came towards her, she began to shout & tell him she was phoning the guards & had taken the information of his car registration.
The man told her to calm down, but eventually retreated & left with another male driving the vehicle.
Listen back to Saoirse's interview with Ciara Noble:
Gardaí are aware of he incident & noted enquiries are ongoing.