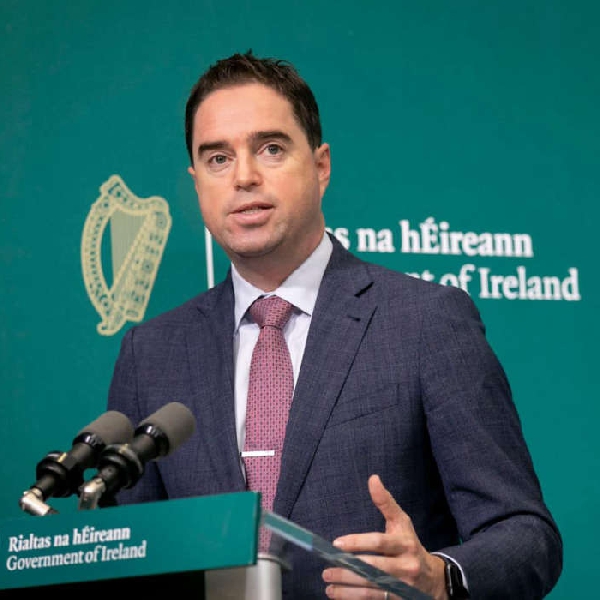 File image: Martin Heydon/Facebook
A Kildare South TD has said the there is no update on the building of modular homes in Rathangan, Newbridge or Kill.
The system for accommodating asylum-seekers and refugees here is on the verge of collapse, that's according to documents from the Department of Integration, which have been seen by The Irish Times.

The government are struggling to find accommodation for asylum seekers and refugees. And by the end of March they could be facing a shortfall of up to 14,000 beds.
Speaking on Kildare Today on Thursday, Minister of State at the Department of Agriculture, Martin Heydon said that this news shouldn't come as a surprise, given that this time last year Russia had not invaded Ukraine.

Last year there were on average just over 1,000 asylum seekers coming to Ireland seeking international protection each month.
While around 70,000 Ukrainian refugees came to Ireland last year.

So if those numbers continue at a similar level this year, how do the Government plan to deal with the situation?
The Kildare TD Martin Heydon insisted that the government has been successful so far, in accommodating a large influx of people in a short time.
The Taoiseach Leo Varadakar said on Wednesday that building modular homes could help alleviate the situation.
However, the issue of modular homes has been a major issue of contention within Kildare, however Deputy Heydon insisted that there is no update or timeline for the construction of modular homes in Newbridge, Rathangan or Kill.

To date though, not one modular home has been built here, and the Government have previously said they won't be ready until the Spring.
Kildare South TD and Minister of State Martin Heydon spoke with Eoin Beatty on Kildare Today: