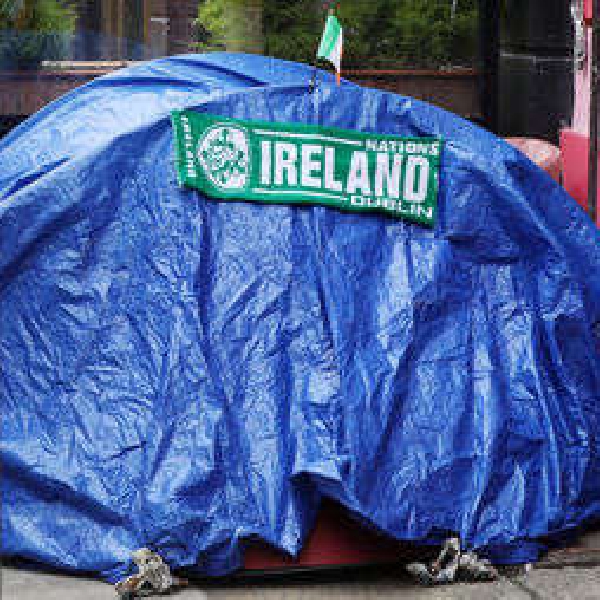 File image: Rolling News
Nationally, 11,397 homeless people were in emergency accommodation last month
Some 181 people were homeless in County Kildare in October, according to a Homeless report published by the Department of Housing.
202 people in Meath and 45 people in Wicklow were homeless last month.
Nationally, 11,397 homeless people were in emergency accommodation last month.

Dublin continues to have the highest numbers of people in emergency accommodation, with 5,558 people homeless in October.
The Social Democrats have said the latest homelessness figures further highlight the Government's laissez-faire approach to tackling the housing crisis.
Social Democrats TD Cian O'Callaghan, the party's Housing spokesperson, commented: "With Christmas now just one month away, figures released today show the highest number of people experiencing homelessness and living in emergency accommodation ever recorded.
There are now 11,397 people living in emergency accommodation, with 3,480 of them children.

"The number of people in emergency accommodation has increased by 29%in the past year, while the number of children is up by 38% during the same period.

"It is important to remember that these figures do not include people sleeping rough on our streets, in tents, on floors or on couches.

"Shockingly, a report published earlier this month by the National Oversight and Audit Commission showed that almost 4,500 council owned homes are currently vacant.

"The report also revealed that the average time taken to re-let council owned homes in between tenants has been increasing since 2018 and averaged almost eight months in 2021.

"The fact that thousands of publicly owned homes are sitting empty is a slap in the face to those who are struggling to put a roof over their head.
"Sadly, however, it is indicative of this Government's attitude to tackling the housing crisis," he insisted.

"It is equally hard to understand how hundreds of millions of euros allocated to building new local authority homes this year remains unspent.
"Yesterday, the Minister for Housing brought revised estimates to the Oireachtas Housing Committee.
"These showed that €337 million that was allocated to build new local authority homes this year is being reallocated to other areas, including €100 million to be used paying off loans.

"The Government keep on telling us that their housing plans is working – clearly it is not as the situation gets worse every day for people struggling to find somewhere affordable to live," he added.