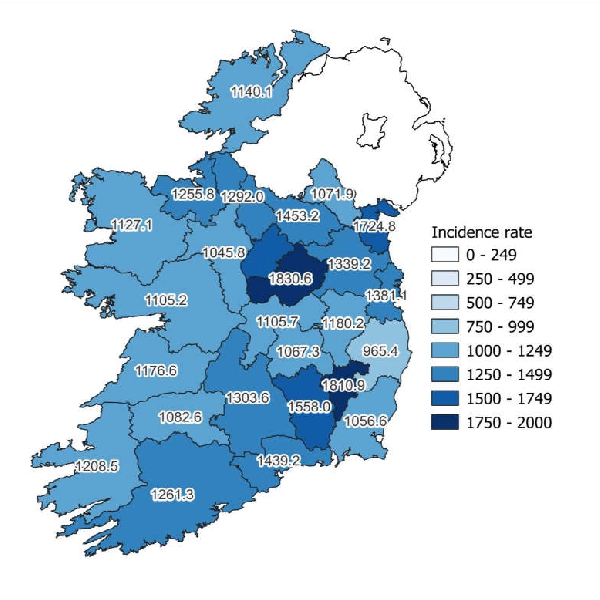 Image: Health Protection Surveillance Centre
1180.2 cases per 100,000 people
2,626 people in Co. Kildare were diagnosed with Covid-19, in the two weeks to Wednesday 24th November.
The county's 14-day Covid-19 incidence rate has increased to 1180.2 cases, per 100,000 people.
Co. Kildare's incidence rate remains below the national average, which is 1287.6 cases per 100,000 of the population.
61,315 Covid-19 infections were recorded nationally, in the same 2 week period.
Co. Wicklow is the only county in the country with an incidence rate below 1000 - it stands at 965.4 cases, per 100,000 people.
Counties Westmeath & Carlow have the highest14-day incidence rate in the country, at 1830.6 & 1810.9, respectively.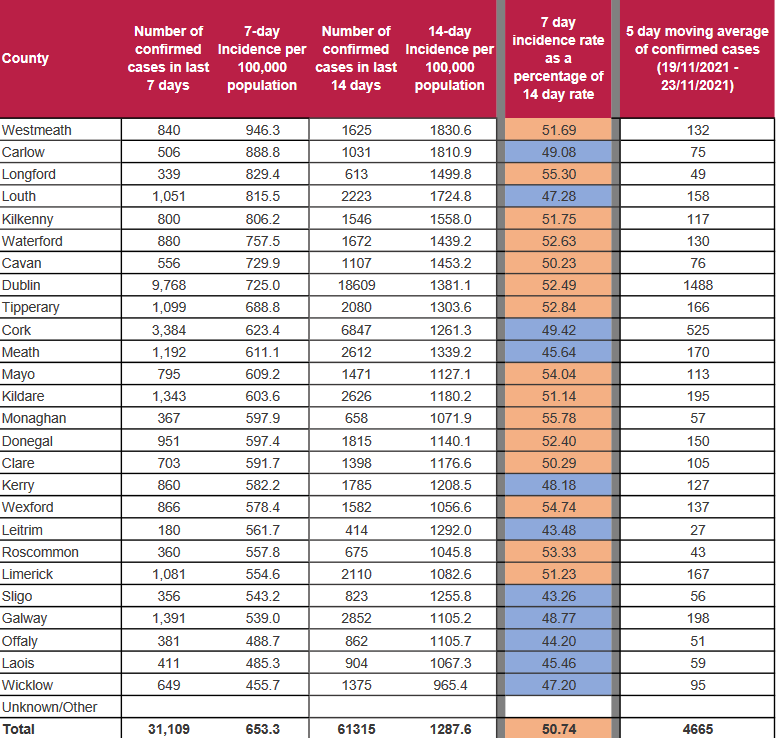 The number of Covid-19 patients in hospital has dropped below 600 for the first time in 11 days.
The figure has fallen to 598 this morning - which is 13 less than yesterday.
66 Covid-19 patients are in the Mater Hospital in Dublin - the highest in the country.
Latest figures show 132 patients are in ICU with the virus throughout Ireland.