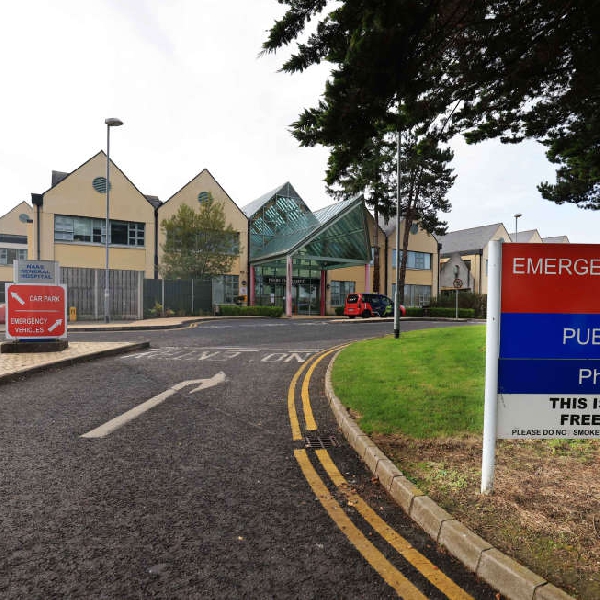 File image: Rolling News
The figures were confirmed by the Minister for Health
Some 3,331 people registered to be seen at the emergency department at Naas hospital last year but left without being seen.
The figures were confirmed following a Parliamentary Question tabled to the Minister for Health.
Aontú Rep for Kildare, Anita Mhic Gib commented:"These are truly frightening figures and reflect the mess our health system is in. The numbers have, in the main, been on an upward trajectory since 2017 and this is both unacceptable and unconscionable.
"I find it staggering that people, who feel sick enough to actually go to the Emergency department at Naas General Hospital are actually taking the risk to leave such are the lengthy delays and overcrowding issues. You literally couldn't make this up.
"The figures released to me from the Minister for Health following a Parliamentary Question are a truly shocking indictment of how the sick, who are extremely vulnerable, are being treated in Ireland," she insisted.
Mhic Gib who was the Organiser of the recent Kildare Hospital Campaign Group protest at Naas general hospital that garnered cross party support continued:
"There are 6,000 less hospital beds today than there was 15 years ago and successive governments, made up of the present incumbents, closed down no less than 8 Accident and Emergency Departments in that time frame.
"None of this has happened by accident. It is a direct result of years of cuts to staff, hospital beds and A&E's during a time of significant population increase.
"Our current health service was designed to cater for a population of 3.5Million, when we now have a population of 5.5million. Major cuts implemented during austerity have not been reversed.
"Remember, the current Taoiseach and Tánaiste are both former Ministers For Health. It's mind boggling really.
"The spectre of sick and vulnerable patients leaving A and E rooms is not a new trend, our health system has been on a steady decline and we need to shout stop, enough is enough. It literally is a matter of life and death," she added.
The National Hospital Campaign is demanding reform of the HSE from the top down. Among the priorities are:
Funding, to be focused on front-line services, not on layers of management.
Fair pay, terms and working conditions to be provided to Staff, with immediate effect.
Adequate provision of GPs for Primary Care.
Step-down and home-care services to help patients leaving hospital.
A complete review of the HSE policy of reducing A&E capacity in our hospitals.
Smaller hospitals to be resourced, to provide much needed capacity.