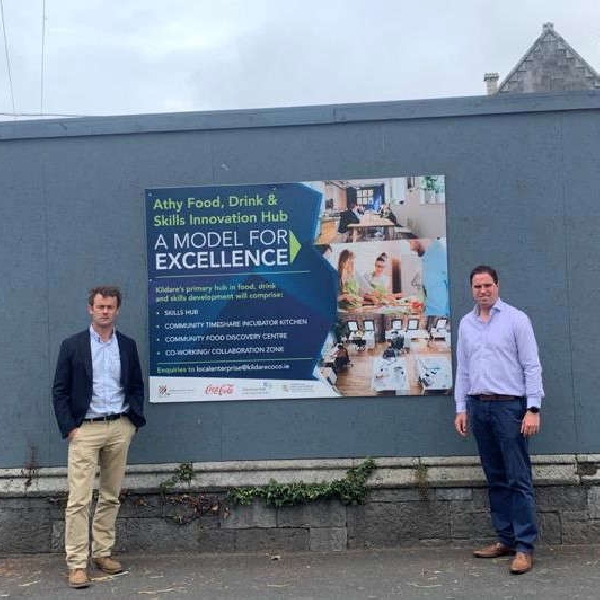 News confirmed to KFM.
Over €4.2 million of funding has been awarded to a planned food, drink & skills hub, at the former Model School in Athy.
On this morning's 'Kildare Today' Minister for State at the Department of Agriculture & Kildare South TD, Martin Heydon confirmed the news.
The award falls under the Rural Regeneration and Development Fund.
The building will be refurbished to "provide training, demonstration and shared commercial kitchens, meeting areas, ancillary sanitary and storage facilities and all associated site works."
On the news Deputy Heydon said the project "will help to develop jobs and businesses in the food sector for the entire South Kildare region and wider surroundings. The innovative project, which has been a key priority for me and my colleague Cllr Ivan Keatley, will build on the core traditions of food production that Athy was famous for."
He added "The decision of Kildare County Council to proceed with planning permission for the site in 2021 has assisted in driving it forward and means the site is ready for funding allocation. I look forward to seeing this innovative Food Hub progress into an employment and training centre for the food and drinks industry in South Kildare."
On the News Fianna Fáil Senator, Fiona O'Loughlin added "Three food production units at the site will act as a step up for growing food businesses, while a skills hub of 20 learning and demonstration areas will be utilised by the ETB as part of culinary and hospitality programmes.
"The site will also host a community food discover centre and in-house café as well as a co-working zone with 20 co-working/remote working spaces.
"This major development is a significant boost for Kildare and will be a great asset for out local communities."