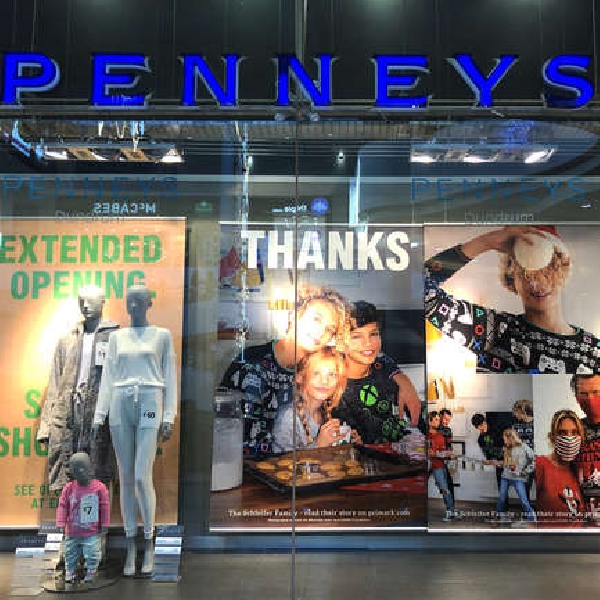 File image: Penney's, Dundrum/RollingNews
Primark was granted leave last month for a €118 million distribution hub in Newbridge.
The owner of Penneys is going to open more of the clothing stores after praising the "strength" of sales following Covid lockdowns.

It's planning more than a hundred new shops, mostly in mainland and eastern Europe, over the next five years bringing the total to 530.

The parent firm says its pre-tax profits fell by 1 percent to just over a billion euro in the year to the middle of September.
Whilst, in October, Kildare County Council approved a for a new €118 million Primark distribution centre for Little Connell in Newbridge.
It is expected to create 482 full time and temporary jobs.