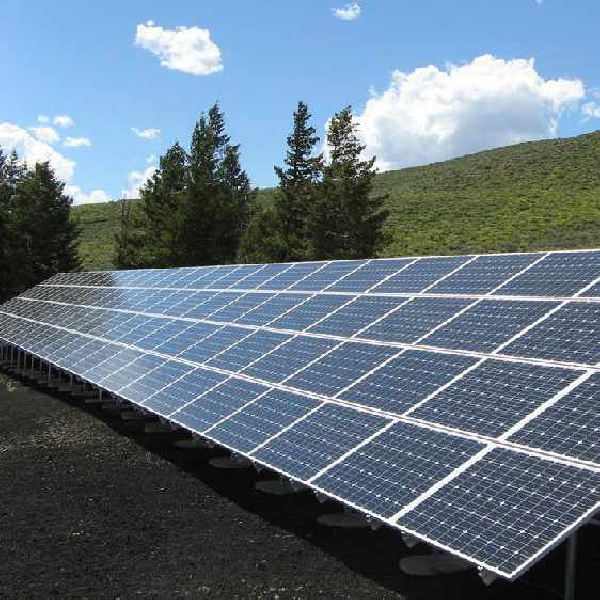 Stock image: Pexels
Local residents had opposed the development.
Strategic Power Projects Limited, based in Co Louth, has been granted planning permission for a 35-year solar farm on 129 hectares at Swordlestown near Punchestown Racecourse.
The €100 million solar farm could produce enough power to provide clean energy to over 20,000 homes in the area.
The existing farm entrance off the L2023 will be upgraded and a new entrance will be built.
An internal access road of a distance of 170m will be constructed.
Local residents who formed the Punchestown Area Community Group had opposed the development.
The group claimed that the valuable landscape and amenity value in the Punchestown area would be lost.
Commenting on the approval from Kildare County Council to construct a Solar PV project at Swordlestown, Strategic Power Projects, Managing Director Paul Carson stated,
"This is the fifth renewable energy project approved for SPP in the Republic of Ireland since the announcement of our partnership with Gresham House in October last year.
"We are incredibly encouraged by the outcome of this planning decision. The deployment of Solar PV in Ireland Is urgently needed in order to meet its target for 80% renewable electricity on the network by 2030.
"Developments such as the proposed project are not only essential to achieving renewable energy goals, but also to achieving the wider goal of decarbonising the economy in Ireland in line with the coalition governments Climate Action Plan.
"Furthermore, when operational, the development at Swordlestown will have a positive and long-term positive impact on the local, regional and national economy.
"It will generate direct and indirect employment during both the construction and operational phases. It will provide a form of agricultural diversification which is essential to sustain the country's rural economy and will help meet Ireland's climate targets.
"Swordlestown was carefully selected for Solar development after detailed assessments. Our team carried out extensive surveys and considered all aspects of potential socio-environmental impacts which were detailed in a very comprehensive planning application. We then addressed a request for further information from Kildare County Council through another submission.
"The team carried out extensive local community engagement and were generally very well received in the area. The consultation process allowed us to consider the overall plan and we took local concerns on board which resulted in significant amendments to the project, including a reduction in scale.
"As renewable energy developers, we are experiencing a sea change in public opinion of these projects. Reaching Ireland's climate change targets is everyone's responsibility and this message is now nestled firmly in the public mindset.
"As the competent planning authority, Kildare County Council is clearly satisfied that our project is acceptable in planning and environmental grounds.
"The decision demonstrates that Kildare County Council is committed to supporting renewable energy projects in the area and playing their part in addressing the significant challenge of delivering on climate action," he added.