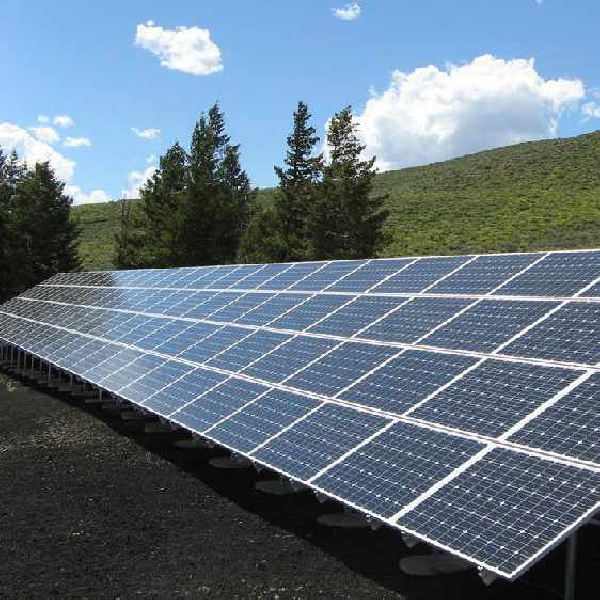 Stock image: Pexels
Kildare County Council is due to issue its decision in late October.
A planning application, seeking permission for the installation of almost 80,000 solar panels on a site in North Kildare, has been submitted to KCC.
Power Capital Renewable Energy Limited wants to install the panels, 75,984 in all, on a 44 hectare site in Griffinrath, Celbridge.
The firm is seeking 40 year permission, and a 35 year operational lifetime, for its proposal.
Its plans include 10 transformer stations and an onsite 38kV substation building.
Kildare County Council is due to issue its decision on October 27th.
The development description, as published by KCC, is:
"application for a 10 year permission for development on lands in the townland of Griffinrath, Celbridge. The development will consist of the construction of a solar PV farm with an operational life of 35 years comprising approximately 75,984 No. photovoltaic panels on ground mounted frames within a site area of 44.21 hectares and associated ancillary development including 10 No. transformer stations, approximately 124 No. string-inverters, 1 No. onsite 38kV substation building, 1 No. 40ft storage container building, 7 No. CCTV security cameras mounted on 4 metre high poles and perimeter security fencing (2 metres high), the construction of an internal hardcore access road between the solar panels and the site access, localised improvements to an existing agricultural access from the adjoining L5065 road to facilitate construction and operational phase access and, the installation of a 38kV underground electricity cable from the onsite 38kV substation to the 110kV Griffinrath substation ca. 0.75km to the southeast. A Natura Impact Statement has been prepared in respect of the proposed development. All
Development Address:Griffinrath,Celbridge,Co. Kildare."