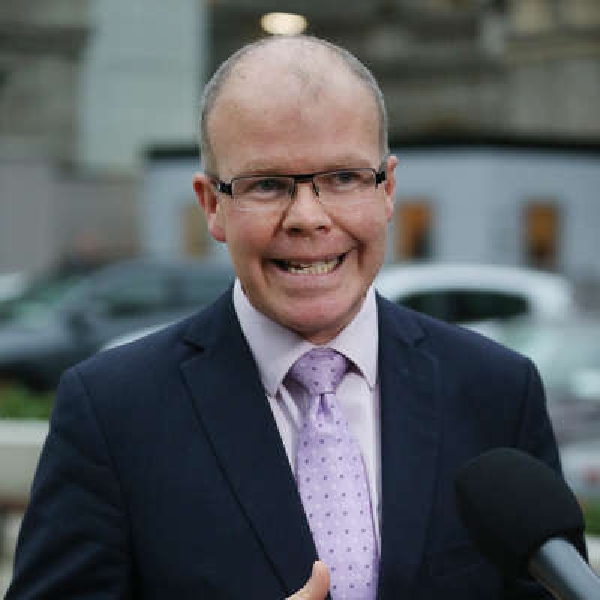 File image: Rolling News
The rally is being held on the 9th July.
The Save Navan Hospital Campaign has announced its holding a mass rally in Navan on Saturday 9th July.
Cathaoirleach of the Save Navan Hospital Campaign, Peadar Tóibín TD commented:"There is a palpable sense of anger in Meath at the Government and HSE plan to shut down Navan A&E. This is the most important Health infrastructure we have in the county.
"Already in just over 10 days 12,000 people have signed our petition to reverse the decision to close our A&E. We have also tabled an amendment to the PMB that will be debated on the future of Our Lady's Hospital tomorrow on the Dáil.
"Our Amendment will strengthen weaknesses in the PMB that has been tabled. Our worry is that even if the PMB is passed it could still allow cover for the A&E to be closed.
"Our amendment will call for the government to declare that Navan A&E will not be closed.
"It also calls for the objective in the Small Hospital Framework Document to reduce Our Lady's Hospital Navan from a Level 3 Hospital to a level 2 Hospital be deleted once and for all.
"And our Amendment calls for an increase in investment into Our Lady's Hospital Navan to restore acute Surgical Services to make our A&E one of the best in Ireland.
"That the Government would consider closing our A&E at a time there is record A&E waiting times is incomprehensible," he insisted.
"HSE figures show patients in Drogheda A&E are waiting 12 hours or more for hospital admission. Staff in Connolly Hospital were out on a picket because of overcrowding conditions in their A&E a number of months ago.
"The Mater Hospital and Mullingar Hospital have asked patients not to arrive at their A&Es due to overcrowding. 546 people were on trollies last week throughout the state.
"This in the middle of summer. Orthopaedic treatment and elective surgery in Navan had to be suspended over the winter because of the pressure on the A&E in Our Lady's Hospital, Navan.
"This was done to free up nursing staff to cover the overcrowding in Navan A&E. Yet the government want to close that same A&E. It beggars belief.
"The HSE proposed replacement for the A&E in Navan Hospital is a GP referral MAU.
"GP Surgeries close at 6 pm and on weekends. As a result the MAU cannot be 24 hours as is outlined in the HSE.
"It is extremely difficult to register for a GPs in Meath meaning that thousands of new residents in the county won't be able to use the MAU and waiting times for a GP appointment can be as long 2 weeks.
"GPs working with the North East Doctor On Call service (NEDOC) have told Our Lady's HospitalNavan that it will not accept the care of patients who would normally have been assessed and managed in a hospital setting.
"All this means that the vast majority of patients in emergencies will to circumvent a GP referral MAU and present at Drogheda A&E leading to up to 20,000 extra patients in Drogheda, extra overcrowding and far longer waiting times.
"This decision effects everyone as when Hospital A&Es are overcrowded staff are diverted from working on surgery lists to deal with the overcrowding.
"We have nearly 1million people on hospital waiting lists. Overcrowding resulting our A&E closure will lengthen Hospital waiting lists.
"The Save Navan Hospital Campaign has brought over 50,000 people on to the streets of Meath in previous marches and we are putting the Government TDs are put on notice.
"The people of Meath will not tolerate damage being done to our health service," he added.