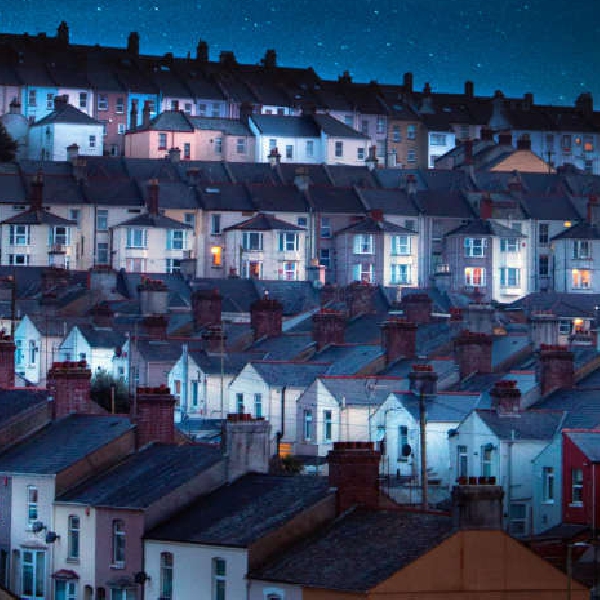 Stock image: Pexels
Twelve counties had a yearly growth rate in new tenancy rents above 10%.
Rents for new tenancies in Kildare are now €1,527 per month, according to a new survey carried out by the RTB.
This represents a 6.5% increase in average rent in comparison to the same time last year.
The rental crisis has worsened with costs for new tenancies nationally shooting up by 9.2% in the first three months of this year when compared to the same period last year.
This is one of the largest quarterly rises on record.
The Residential Tenancies Board (RTB) said the national average rent nationally in new tenancies is now €1,460, which is an increase of €46 compared to the last three months of last year.
Kildare along with thirteen counties has a standardised average rent in new tenancies above €1,000 per month in Q1 2022 including: Carlow, Cork, Dublin, Galway, Kilkenny, Laois, Limerick, Louth, Meath, Waterford, Westmeath, Wexford, and Wicklow.
Rents for new tenancies in Dublin are now €2,015 per month.
Wicklow had the lowest yearly growth in the standardised average rent for new tenancies, where rents grew by 1.3%.
The survey found the county with the fastest growing standardised average rent in new tenancies was Leitrim, which reported 22.4% year-on-year growth.
Some twelve counties had a yearly growth rate in new tenancy rents above 10%.
It is based on actual rents paid under 10,414 private tenancies which were newly registered with the RTB in the first quarter.
Niall Byrne, RTB Director, commenting on the release of the RTB Q1 2021 Rent Index commented:"In reading the Index, it is also important to note that these results only provide us with a snapshot into a small proportion of the private rental sector in Ireland.
"The RTB would like to remind landlords that annual registration was introduced on 4 April 2022 requiring landlords to register their tenancies on a yearly basis.
"Annual registration will provide the RTB with greater visibility on rents for both existing and new tenancies. This will mean that the RTB will be better able to provide new insights and information to tenants, landlords and the wider public while also helping inform the development of residential rental sector policy."
"As a final point, I'd like to highlight that there were new changes to rental legislation which took effect on 6 July 2022 in relation to how a landlord can end a tenancy," he added.
Threshold's Policy Officer, Ann-Marie O'Reilly commented: "The pressures being felt by renters will only be fully alleviated by increased supply, however there are measures that the government can take in the short term to reduce the burden for tenants.
"The recent increase in the Housing Assistance Payment (HAP) limits to 35% are a step in the right direction, and the government has an opportunity in the upcoming budget to intervene, in a targeted manner, in the sector to provide breathing space for people. Budget 2023 must be a cost-of-living budget and a renter's budget."
"From the RTB's report, we can see that areas outside of the Greater Dublin area are being hit the hardest, where the average annual rent increase was 9.5% in Q1 of this year, with an increase of over 20% noted in counties such as Cavan and Roscommon.
"This is creating shocking levels of high rents, particularly in some areas of the country that are not designated Rent Pressure Zones (RPZs).
"Despite these increases, there have been no new RPZ designations since September 2020, and it may be time for RPZ rules to be applied to the entire country for a period until rents stabilize.
"It is crucial that the RTB are closely monitoring rent increases and take action on breaches, and we strongly encourage anyone who has received a rent increase to contact our advisors to evaluate whether it is valid," she added.
To find out more information for landlords and tenants, visit the RTB website.