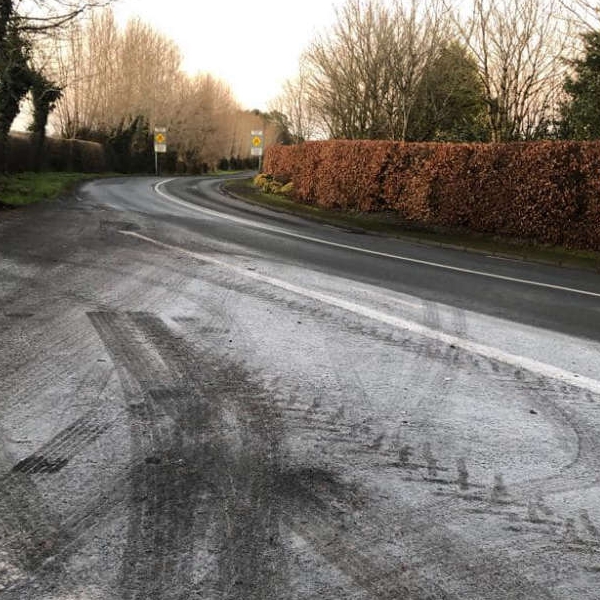 Image: BARA/Facebook
There were two accidents at the same spot in the road on the same day, earlier this week.
Residents in Broadford have been raising concerns regarding what they've described as a "lethal" turn in the road, known locally as Mullin's Turn.
On Thursday, two accidents in quick succession occurred at this spot, which is prone to flooding and freezing badly.
It's the main road through the village and is used by many parents dropping children to the local school and also by mass go-ers.
The Broadford Area Residents Association (BARA) say that they have "campaigned time and time again with our public representatives to get Kildare County Council to put anti-skid surface in place."
Chairperson of BARA, Paddy Maguire, raised the concerns on this morning's Kildare Today show.