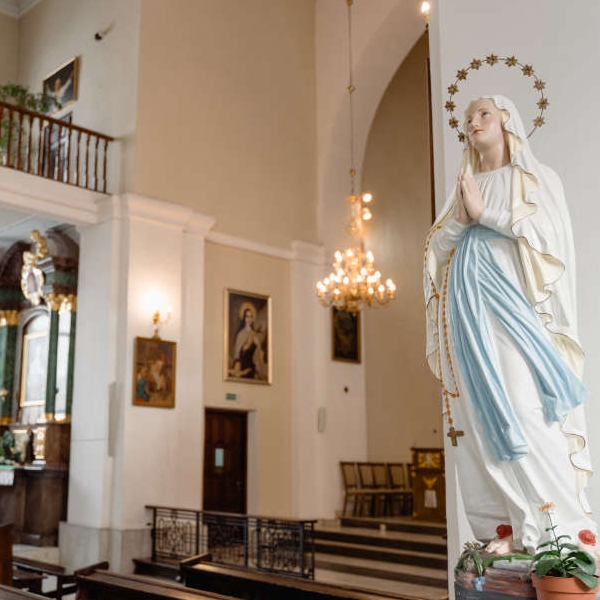 Stock image: Pexels
Many parishes in Kildare fall under the Archdiocese of Dublin.
The Church is to start moving the preparation of children for Holy Communion and Confirmation out of the classroom, which will push families to prepare their children for the sacrament.
The country's largest archdiocese is developing plans to strip back pre-sacramental preparations in schools amid growing sentiments that many families and children have little interest in the celebration.
The new policy in the Archdiocese of Dublin, which has been in development for four years, follows a survey of 1,800 people including parents, priests and school principals.
There are many parishes in Kildare and the surrounding counties which are part of the Archdiocese of Dublin, Athy, Castledermot, Ballymore Eustace, Eadestown Celbridge, Confey, Blessington, Dunlavin, Kilcullen, Maynooth,Leixlip,Lucan, Moone Narraghmore, Newcastle, Saggart,Tallaght and Valleymount.
The key change will require parents to register directly with the parish for their children to receive sacraments.
Fr. Tony Flannery urged the Church to remove the sacrament from more schools: "The actual sacramental part of it is by in large meaningless for most of the people invovled in it," he told Kfm.
"That doesn't do any good for the church or for the sacraments," he said.
"The number of children going for first communion and confirmation will be tiny compared to what it is now.
"But then on the other hand it will be more real, because those who go, the parents will actually have to make a decision, that's the key thing..
"It will be smaller but it will be more meaningful, that's the hope," he added.
Fr. Tony Flannery spoke with Eoin Beatty on Monday's Kildare Today, listen back to the full interview here: