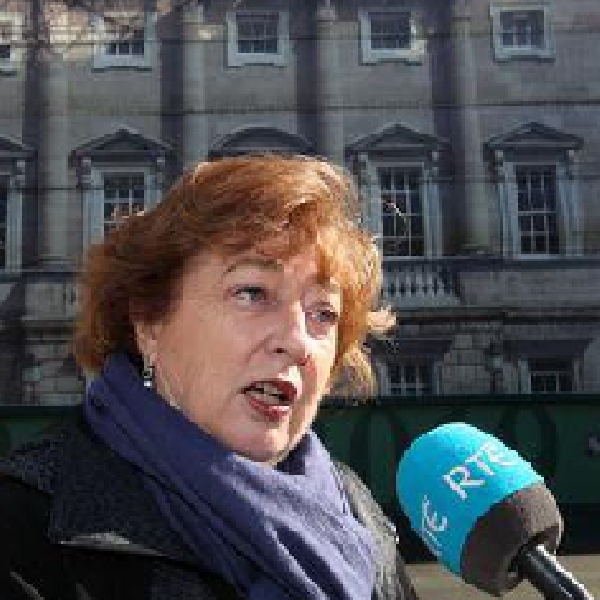 File image: Catherine Murphy/RollingNews
Soc Dems co-leader is Kildare North TD, Catherine Murphy.
The co-leader of the Social Democrats, a Kildare TD, says her party may consider going in to government with Sinn Fein.
The SocDems, set up 6 years ago, has just held its think-in ahead of the beginning of the new Dáil term.
It has returned 6 deputies to Leinster House in the last General Election, and has increased the number of councillors in local authorities across the country.
The party, which has six TDs, held their think-in on Monday in Dublin, where their focus was on the climate emergency, housing and health, according to co-leader Catherine Murphyhttps://t.co/rmSgjzMhLS | @aoifegracemoore reports

— Irish Examiner (@irishexaminer) September 6, 2021
This summer, however, a group of over a dozen members, including Kildare Cllr., Chris Pender, called for a leadership review.
That request was not formally submitted to the party.
Kildare North TD and party Co-Leader, Catherine Murphy has been speaking to Kildare Today.
She described this as a "storm in a thimble", and says the party is focused on getting in to government.

Deputy Murphy joined Clem Ryan on Tuesday's edition of the programme
Catherine Murphy and Róisín Shortall told a Social Democrats think-in they expect to lead the party into the next general election, after a group of party activists and councillors called for a leadership vote during the summer https://t.co/knE9w1J9qj

— The Irish Times (@IrishTimes) September 6, 2021