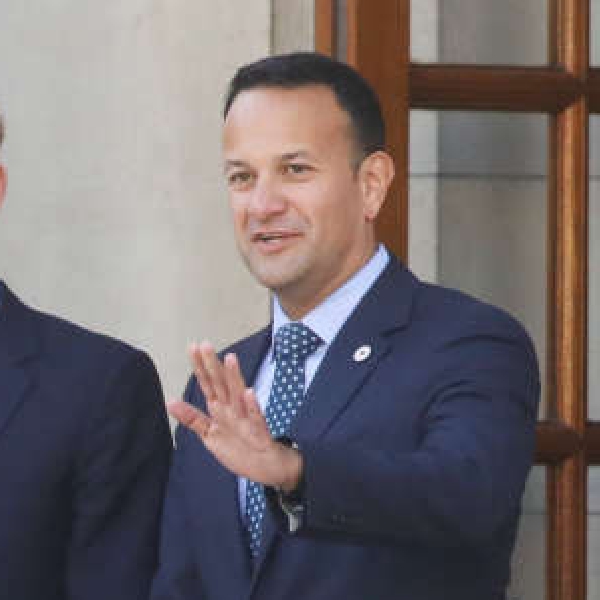 File image: Rolling News
The Tánaiste spoke to Clem Ryan this morning.
Some 41 jobs will be created in Naas this year at Aldi Ireland's new corporate offices.
It follows the announcement that Aldi is seeking to recruit and train 600 new store employees in Ireland throughout 2022.
The Tánaiste Leo Varadkar has officially opened the new 41,000 ft² Birch House, Millenium Park facility which will house its National Buying and Marketing teams.
Aldi has committed to a €320 million three-year investment programme from 2022- 2024, that will see it open a further 30 new stores across the country.
The Minister for Enterprise, Trade and Employment's visit to Birch House included a tour of the building, a presentation of Irish product and a virtual address to all Aldi head office staff which took place via Microsoft Teams to adhere to current public health guidelines.
Aldi has said it will increase its hourly pay rates for store colleagues from 1st February 2022.
It said its store Assistants will earn up to a market leading €14.90 an hour, while its entry rate of pay will be €12.90 an hour, matching the Living Wage Technical Group's recommended Living Wage rate.
Tánaiste and Minister for Enterprise, Trade and Employment, Leo Varadkar T.D., commented: "This is more fantastic news from Aldi, another 600 new jobs being created, in addition to the 1,050 added last year.
"This is a real testament to Aldi's commitment to Ireland and the hard work of its existing team here.
"I'm really pleased to see that Aldi will be further increasing its hourly rate and offers a living wage.
"A big priority for me is making sure sick pay is available to all employees and it's great to see that Aldi has a scheme in place.
"This expansion is also great news for Irish suppliers, who partner with Aldi and demonstrates the strength of the grocery retail sector as a whole," he added.
Tánaiste Leo Varadkar spoke with Clem Ryan on Kildare Today: