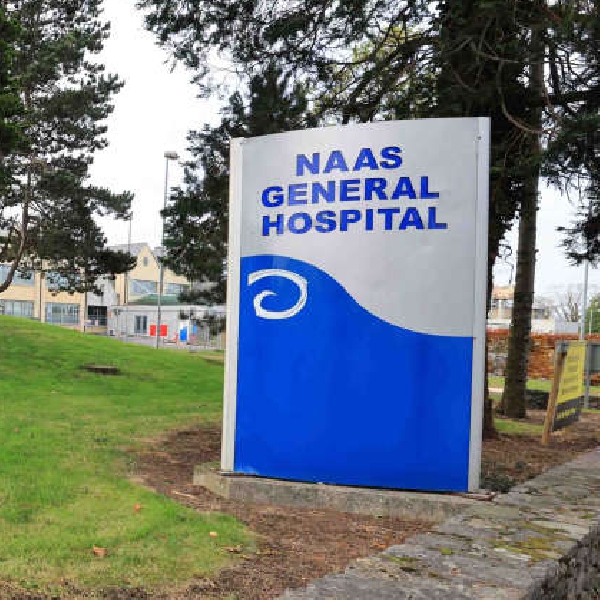 File image: Rolling News
The Hospital has been experiencing an increase in Covid-19, RSV and Flu
Naas General Hospital has implemented strict visiting guidelines to protect patients and staff and prevent the spread of infection.
The Hospital has been experiencing an increase in Covid-19 cases, alongside the high prevalence of RSV and flu both in the hospital and the community.
Naas General Hospital is appealing to the public to help them by not visiting the hospital if they have symptoms of cold, flu or Covid-19.
If you are visiting the hospital, there are some restricted areas, this is to protect our patients, staff, and members of the public.
The Emergency Department (ED) has been experiencing a high level of attendance and admissions in recent days.
Where possible, the management at Naas General Hospital are asking patients with non-emergency conditions to seek assistance from other parts of the health service such as their local Pharmacist or GP.
However, any patient who needs emergency hospital care will be seen and Naas General Hospital is urging such patients not to delay attending the ED.
Do not delay in seeking medical attention if you suspect you are having a heart attack or stroke, please dial 999 or 112 in an emergency.
If you have to attend the ED in an emergency situation ensure:
you wear a mask,
practice social distancing and ensure you tell the triage personnel if you have any signs/symptoms of Covid-19.