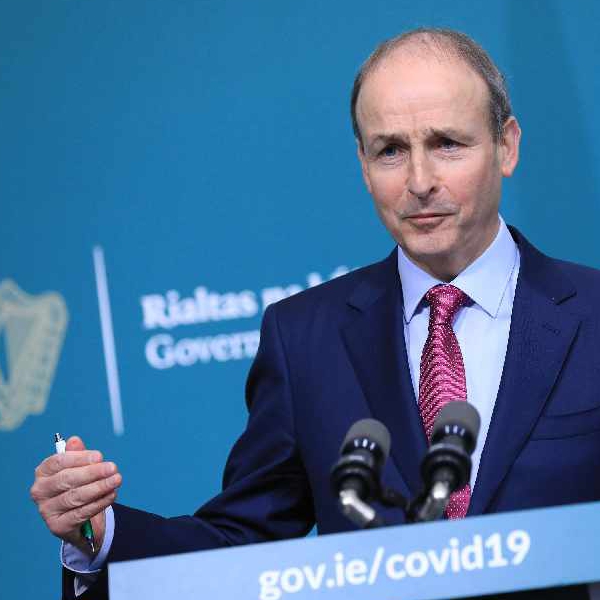 File image: Taoiseach Micheál Martin/RollingNews
Almost 3,000 party members were surveyed.
The Taoiseach thinks the fact many of his party's think it has no clear identity is an "opportunity".

The party has Thursday afternoon and evening dissecting a report which lays bare the feelings of almost 3,000 party members.

Many members are unhappy with the negative narrative parliamentary members portrayed in the media.

The majority of members under 65 think the party has no clear identity.
Senior Fianna Fáil TDs warn Micheál Martin that support for his leadership cannot be taken for granted https://t.co/HDomJc6ciZ

— Independent.ie (@Independent_ie) September 9, 2021
Newbridge man, John Downing, is Political Correspondent at the Irish Independent.
He joined Clem Ryan on Friday's edition of Kildare Today.
The 7+ hours of scheduled time last night was not enough to dust all the cobwebs off the FF post-mortem report… so the behind-closed-doors venting of spleens continues in Cavan this morning

— Gavan Reilly (@gavreilly) September 10, 2021
The issue of Brexit and the Northern Ireland Protocol will be discussed at the Think In today.

TDs and Senators will meet in Co. Cavan again, ahead of the new Dail term.

The party will also consider the impact of Covid-19 and its priorities for Budget 2022.
While Fianna Fail needs a new leader and a new management structure according to backbencher, John McGuinness.
He wrote a letter to members last night, blasting senior figures who he's accused of 'sitting in a comfortable echo chamber.'

He says the party was 'damaged' by it's previous confidence and supply deal with Fine Gael.

Deputy McGuinness believes the Taoiseach has handled the Katherine Zappone controversy badly
: