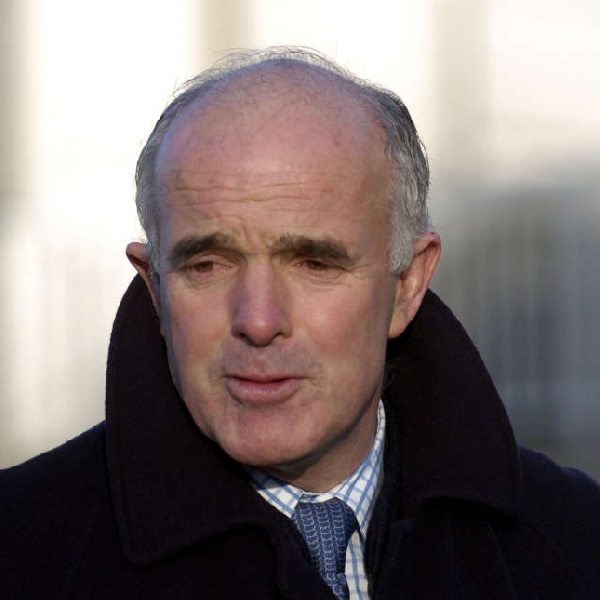 File image: Ted Walsh via Rolling News
Took place on Tuesday
On Tuesday, the Department of Agriculture raided a farm in Monasterevin, on the back of their own investigations.
Gardai were present, as was Lynn Hillyer, the head of anti-doping for the Irish Horse Regulatory Board.
It has since emerged trainer Ted Walsh was present at the farm in question, during the raid.
A 3 year-old horse of the trainer's, was tested by Ms. Hillyer.
71 year-old Walsh denies any wrong-doing & says he was in the wrong place at the wrong time.
During the raid, animal remedies - banned for use in racehorses - were seized.
Mr. Walsh has since given an interview to RTE Sport, saying he was sorry anyone with his racing profile was present at the raid.
He said he was in contact with a man, regarding a horse's tendon injury.
The man in question said he would be at the farm on Tuesday.
Mr. Walsh says he travelled to the farm to meet him, as he had dealt with similar issues on Mr. Walsh's horses in the past.
The father of jockeys Ruby & Katie, said when he arrived to the farm he saw half a dozen men standing around a car.
When he parked his own vehicle, he was spoken to by a Sergeant Detective from Kildare, informing him the premises was under a warrant.
Kill-based Walsh says he now expects a Department of Agriculture inspection on his own farm.