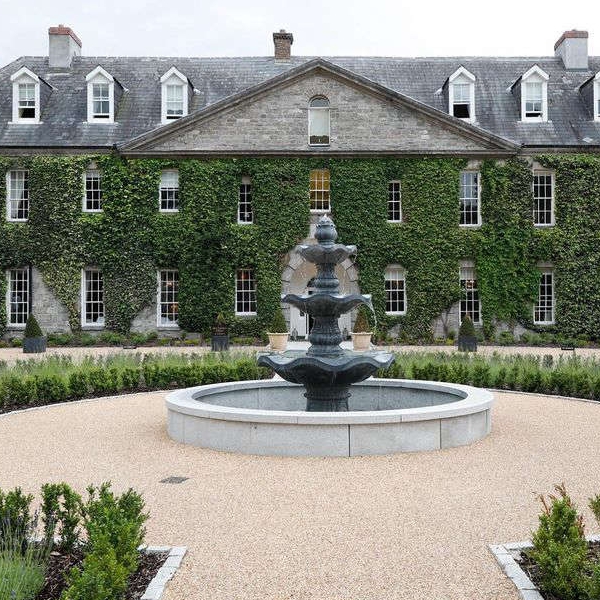 File image: Celbridge Manor Hotel via Facebook
The hotel has the capacity to house 350 people.
The Celbridge Manor will be used for international protection accommodation, to house refugees, Minister Roderic O' Gorman has confirmed.
The hotel will host a mix of single international protection applicants and families, and has capacity for approximately 350 people.
It will be initially accommodating 8 families and 12 single people, 47 in total.
The Minister for Integration has confirmed that further families and singles will be accommodated over the coming weeks.
In a statement MInister O Gorman commented:"As you will be aware, my Department has been responding to the dual challenges of the arrival of tens of thousands of Ukrainian displaced persons, along with a very significant increase in the number of international protection applicants.
"This has necessitated my Department seek additional accommodation," he said.
The Department have informed the HSE, Department of Social Protection, TESS, the local Gardai and Kildare County Council.
It said it's working to put in place an NGO to support the residents following a recent expression of interest issued to NGOs to provide support to IPAS accommodation.
The news come as up to 150 refugees will be accommodated this week at tented facilities in Gormanston, County Meath, which will open tomorrow.

The most recent CSO figures show almost 4,500 refugees travelled here from Ukraine in the three weeks to the 10th of July.

In total over 43,200 Ukrainians have arrived in Ireland since the start of the conflict with Russia.

Last week saw the Old Terminal at Dublin Airport used for arrivals, as the transit centre at Citywest was full.
Speaking on Kildare Today, Kildare North TD Catherine Murphy said the Celbridge Manor will not be used for Ukrainian refugees, listen back to the interview here:

Social Protection Minister, Heather Humphreys, insists the government is taking action to deal with accommodation demands: