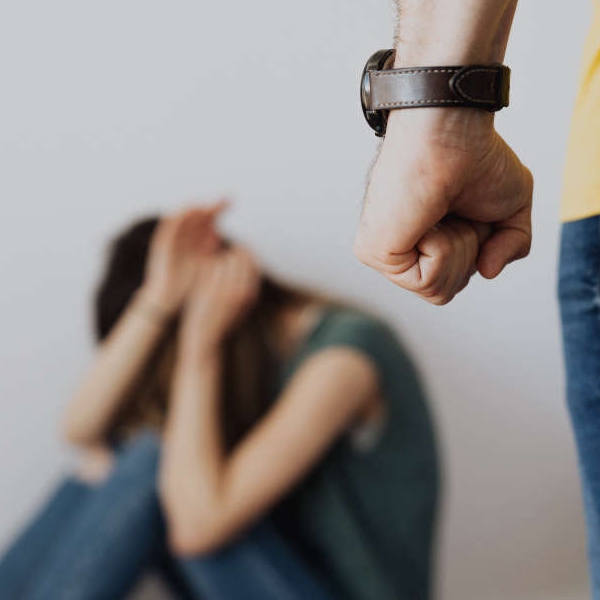 Pexels Domestic Violence
The UN Day Opposing Violence against Women is Thursday 25 November 2021.
Women's Aid have released new research findings on young people aged 18-25 and their understanding of intimate relationship abuse.
The study found that the majority of young people 81%, feel a responsibility to intervene if they are concerned a close friend might be experiencing intimate relationship abuse.
However, very few young people believed it is easy to spot the signs of abuse in a friend's relationship 16%.
Over half of young people 53%,were not aware of new and important legislation, the Harassment & Harmful Communications and Related Offences Act 2020 'CoCo's law'.
Women's Aid has also launched its Too Into You Public Awareness Campaign which highlights the signs of unhealthy relationships, and helps young people feel confident in starting a conversation with someone they think might be experiencing abuse.
Too Into You advocate and survivor of intimate relationship abuse, Juliana Shiel, believes that friends and family play a vital role for someone trying to leave an abusive relationship:
"One of the hardest parts of being in an abusive relationship is getting and staying out of it. It took me six tries to get out of mine, and it was the support of my friends and family that helped me stay out.
"It is likely that someone in an abusive relationship is being manipulated into thinking their partner is the only person that truly cares about them, so showing love and support to someone you think might be in abusive relationship, even if they show signs of pushing you away, is vital," she explained.
Speaking ahead of today's webinar, Sarah Benson, Chief Executive of Women's Aid commented:
"We need leaders in our communities at all levels to speak out against perpetrators of violence.
"We need anyone affected by intimate relationship abuse to know that it is never okay; it is not your fault, and you will be listened to, believed and supported," she insisted.
Women's Aid found that targeted public awareness is needed to both explain the concept of 'coercive control' and to inform of specialist support services and legislation, such as the Harassment and Harmful Communications Act (Coco's law).
The legislation contains provisions to prosecute online harassment and image based sexual abuse, which has devastating acts that can disproportionately impact younger people.
"We want young people to know that, even if they concerned or unsure, there are still things they can do to help someone they are worried about.
"Friends and family can play a key role in supporting those who are experiencing abuse to get over an abusive relationship and ensuring they feel safe, supported and believed," added Benson.
Women's Aid have said that young people who are worried about someone they know can access a free and confidential instant messaging service at TooIntoYou.ie or call the Women's Aid 24hr National Freephone Helpline on 1800 341 900.
There is a 'Help a Friend' tool, available at TooIntoYou.ie that can also help young people support someone they are worried about."