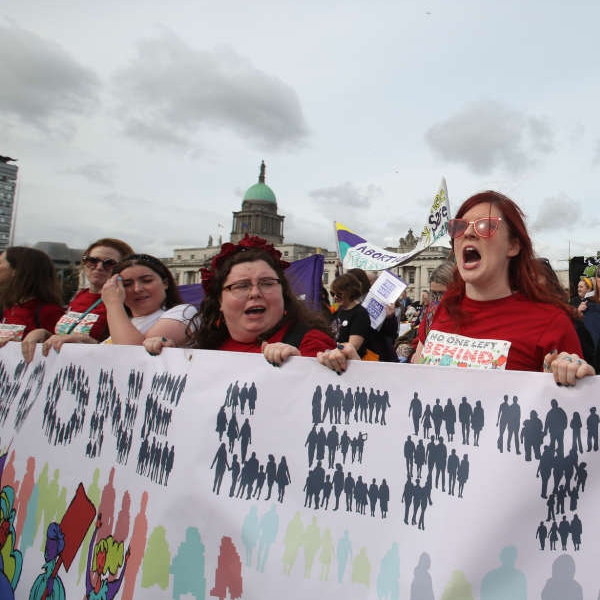 File image: Rolling News
Abortion Rights Campaigners call for safe zones to protect against stigma and intimidation.
The 10th annual March for Choice has taken place outside the Dail.
Abortion Rights Campaigners are calling on the Government to take urgent steps to address gaps in care.
Only half of maternity hospitals and just a small number of GPs offer access to an abortion.

This is despite the landslide victory to repeal the 8th amendment in 2018.
Organiser, Joanne Neary, says they're calling for safe zones to protect against stigma and intimidation.

She says 10 people a week travelled from Ireland to England last year, despite the pandemic, to access abortion services that should be available here: