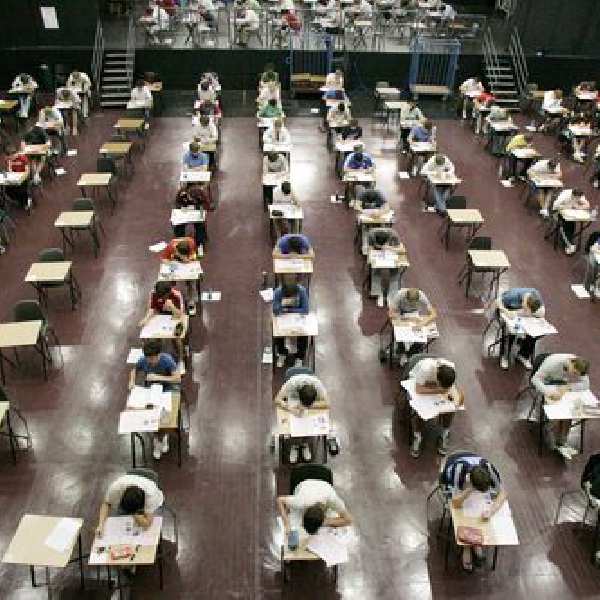 File image: Rolling News
Around 3,000 Kildare pupils are among them.
Over 61,000 students, around 3,000 in Kildare, will receive their Leaving Cert Results later this morning.

The class of 2021 had the opportunity of receiving accredited grades, sitting the exam or both.
Thinking of students getting their Leaving Cert results. Proud of all they have achieved - and during a global pandemic! An important milestone. A recognition of all your hard work. But these results will not define you. They are the beginning of the next part of your journey

— Simon Harris TD (@SimonHarrisTD) September 3, 2021
Provisional results will be available from 10am this morning at examinations-dot-ie

Education Minister Norma Foley says this year's students have missed so much in class education due to the Pandemic, but they rose to the challenge
While 52,952 students sat at least one written paper, only 60 per cent of the subject papers were actually taken by students. Most students registered to sit all papers but many did not turn up on the day in question, writes Brian Mooney #LeavingCert2021 https://t.co/embdPpXRkA

— The Irish Times (@IrishTimes) September 3, 2021
The Leaving Cert results are at a record high, for a second year in a row.

Education Editor with the Irish Times Carl O'Brien outlines the rate of grade inflation.
Leaving Cert exams are to return to the traditional format in 2022.

The Education Minister says she's optimistic about next year's State exams, but says they'll continue to review the situation.

Minister Norma Foley says she understands the students sitting the 2022 exams have also missed a lot of in-class learning.