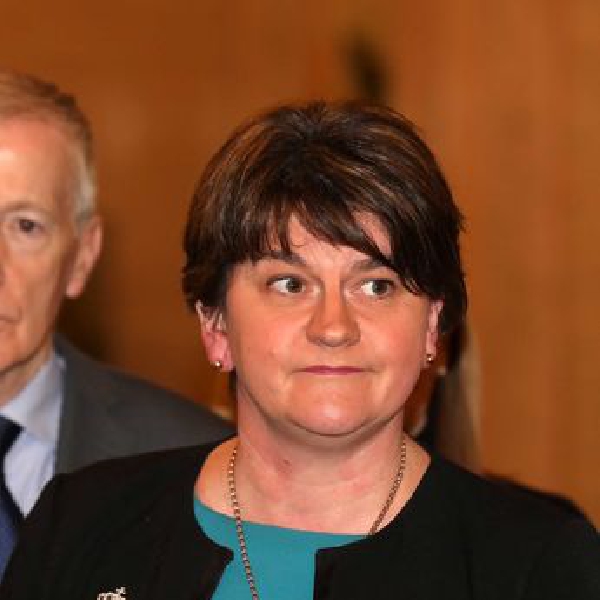 File image: Arlene Foster/RollingNews
She'll attend the British-Irish Council meeting in Co Fermanagh
Arlene Foster's last official engagement as the North's First Minister is taking place today.

She'll attend the British-Irish Council meeting in Co Fermanagh, in its first non-virtual gathering since the start of the pandemic.

She's likely to step down as First Minister after the event - with Paul Givan due to take over on Monday.

Former Taoiseach Bertie Ahern says she played a key role in restoring the Stormont Assembly last year.
Today's summit is likely to be dominated by the fall-out from the Northern Ireland protocol.

Speaking at her last joint Executive press conference, Arlene Foster spoke of her regrets...
Arlene Foster: 'I'm sad but looking forward to new possibilities' https://t.co/uX3ECObrKo

— Jayne McCormack (@BBCJayneMcC) June 10, 2021
There's doubt about whether the Stormont Assembly will last until next May's elections, amid turmoil in the DUP.

Former Taoiseach Bertie Ahern says he hopes it lasts the full term.
A British Irish Council meeting is under way in Fermanagh

Arlene Foster and Deputy First Minister, Michelle O'Neill said they hope all parties can learn from each other

.