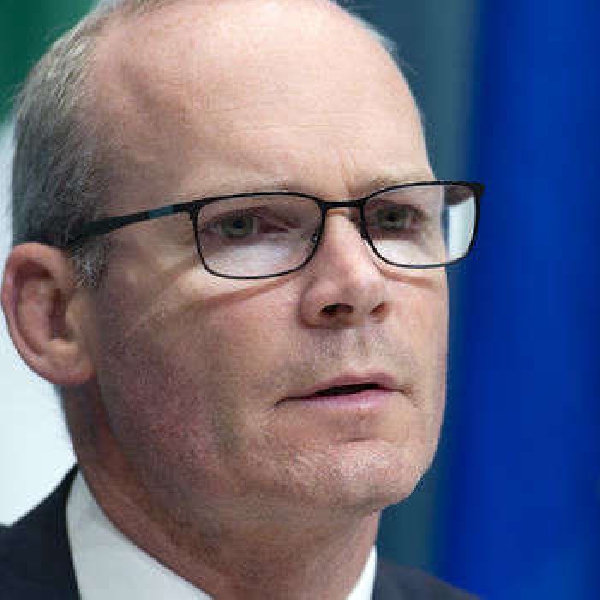 File image: Simon Coveney/RollingNews
The Foreign Affairs Ministers appeared before an Oireachtas committee yesterday to answer questions.
The controversy surrounding the appointment of Katherine Zappone to a UN Special Envoy role is back in the spotlight.

It's claimed Minister Simon Coveney's cabinet colleagues weren't aware of her appointment until a meeting in July.
🚨NEW: Simon Coveney now claims he deleted texts from his phone over concerns it would be hacked.

The story changes. Again. https://t.co/p87QojhxxB

— Hugh O'Connell (@oconnellhugh) September 1, 2021
However, it's since emerged Tainaiste Leo Varadkar contacted Minister Coveney ahead of attending a gathering at The Merrion Hotel hosted by Ms Zappone before her appointment was announced.

Minister Coveney appeared before the Joint Oireachtas Committee on Foreign Affairs and Defence yesterday to answer questions on the debacle.
Two Kildare TDs, deputy Commander of the Army Ranger wing, Independent Cathal Berry, and Fianna Fáil's James Lawless, are members of the committee.
Deputy Lawless joined Eoin Beatty on Wednesday's edition of Kildare Today:
Committee member, Fianna Fail Senator Catherine Ardagh, says Leo Varadkar needs to explain why he contacted Simon Coveney before the event
Senator Ardagh says some of Minister Coveney's comments have raised further questions
The Taoiseach has told @VirginMediaNews he doesn't know when Simon Coveney's phone was hacked, and whether it occurred during his own period in office

— Gavan Reilly (@gavreilly) September 1, 2021
Speaking on Wednesday afternoon, the Foreign Affairs Minister defended deleting messages on his phone which has raised Freedom of Information questions.

Simon Coveney cleared messages between himself and Katherine Zappone and himself and the Tanaiste.

But he says this is prudent and something he does regularly as he's been hacked in the past.

Minister Coveney has once again been defending Katherine Zappone's now defunct appointment as a special UN envoy