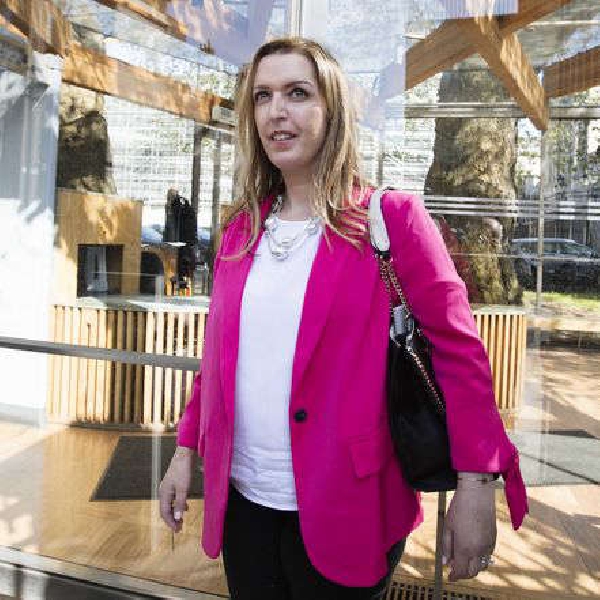 The mother of two passed away in Limerick this morning
Tributes are being paid to cervical cancer campaigner Vicky Phelan.
The 48 year old died in the early hours of this morning at Milford Hospice in Limerick.
Vicky Phelan blew the lid off the cervical check scandal in April 2018 by refusing to sign a non-disclosure agreement in her case against the US lab that misread her smear.
The mother of two was first diagnosed with cervical cancer in 2014.
An internal CervicalCheck audit found that despite her routine smear in 2011 being reported as clear of abnormalities, it in fact clearly showed she had cancer three years before her diagnosis. She wasn't told about the mistake until 2017.
The HSE later confirmed that more than 200 women had developed cervical cancer after having a misdiagnosed CervicalCheck smear test.
Despite her terminal diagnosis, Vicky fought for answers on behalf of the women of Ireland. She appeared before the Oireachtas Public Accounts Committee in May 2018.
Vicky's insistence at going public with her story led to the resignation of the head of CervicalCheck and ultimately to an inquiry into the screening programme led by Dr Gabriel Scally, which was published in September 2018, making fifty recommendations.
Vicky was awarded an Honorary Doctorate from the University of Limerick in 2018 and published a memoir, 'Overcoming' in 2019, which won the An Post Irish Book of the Year award.
Until recently Vicky had been receiving treatment in the US but as her condition worsened it was recommended that she return home for palliative chemotherapy.
She is survived by her husband Jim, and two children Amelia and Darragh.