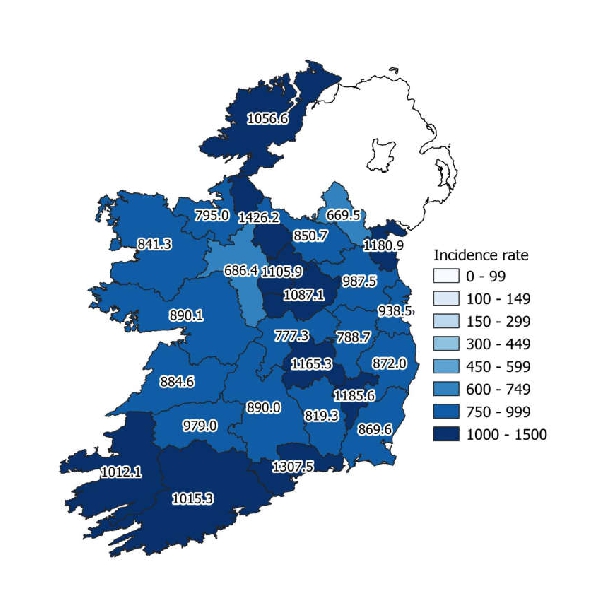 Image: Health Protection Surveillance Centre
1,755 people diagnosed with virus, in 2 weeks to Tuesday
The National Public Health Emergency Team is meeting this afternoon as covid cases continue to rise.
Approximately 1 in every 200 people tested positive for the virus over the past two weeks - 543 covid patients are in hospitals with 97 in ICUs.
New advice on working from home is on the agenda for NPHET, despite the Health Minister saying the Government isn't actively considering it.
Co. Kildare's 14-day Covid-19 incidence rate is 788.7 cases, per 100,000 of the population.
In the 2 weeks, to midnight on Tuesday 1,755 people were diagnosed with the virus.
Nationally in the same 14-day period, 45,352 cases of coronavirus were recorded.
The national incidence rate stands at 952.4 cases, per 100,000 people.
Elsewhere, the Taoiseach has ruled out the possibility of another lockdown before Christmas.
NPHET has urged people to cut their social contacts due to the high number of Covid-19 cases.
The Health Minister has said the government is not considering Covid-19 certificate checks to access gyms and hairdressers, or a return of the work from home policy.