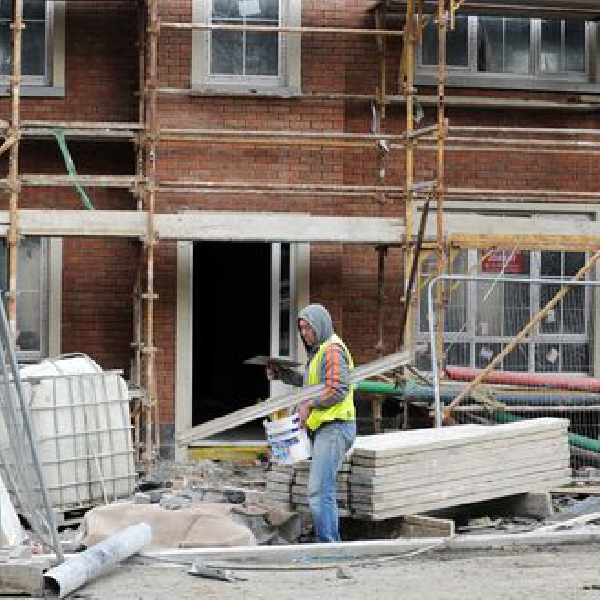 Stock image: Shutterstock
The Society of Chartered Surveyors says surging prices of concrete, steel and timber are driving up costs
Inflation in the price of construction is now running at 8.3% -- close to the record levels seen during the Celtic Tiger.

That's according to the Society of Chartered Surveyors, which says hold-ups in international shipping have led to "exceptional" increases in the price of materials.

The society's vice-president Kevin James says the consensus among industry professionals is that the cost of materials will ease next year.

But he says rising labour costs won't be going away soon.
Kevin James says strong post-pandemic demand has fueled competition for a limited supply of building materials
: