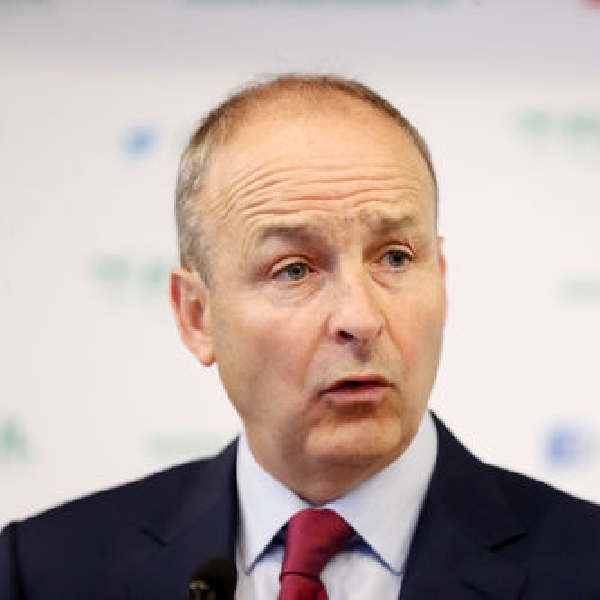 File image: Taoiseach Micheál Martin/RollingNews
Cabinet meet this afternoon to sign off on the plan, which will start from next week.
Covid-19 restrictions are expected to end on October 22nd.

Cabinet Ministers will discuss a roadmap to end the measures which have been in place for more than 500 days.

Ben Finnegan reports:


"It all began on March 12, 2020 when then-Taoiseach Leo Varadkar made a dramatic speech from Washington when schools, colleges and childcare facilities were closed for two weeks.

Almost a year and a half later, now-Taoiseach Micheal Martin is expected to announce the roadmap away from Covid-19 restrictions.

Cabinet meet this afternoon to sign off on the plan which will start from next week with the return of live events and larger capacities at sports.

Communions and confimations will be allowed to proceed from that date also,

Then from September 20th, the return to offices will begin on a phased basis, while one month later October 22nd is expected to be the day the final restrictions will be lifted.

Mask wearing will remain the norm.

However, there is still a big caveat around those dates - that being the virus levels and spread remaining at a managable level.

Taoiseach Micheal Martin is expected to announce the plan at Government Buildings later today."
Covid-19 restrictions set to be lifted entirely by October 22nd under Government plan https://t.co/nbydnTCQgb

— The Irish Times (@IrishTimes) August 30, 2021
Social Democrats Co-Leader Kildare North Catherine Murphy, says sectors such as health, education and childcare will need significant support after restrictions are eased

And, Deputy Murphy hopes businesses continue to allow flexibility for those who've worked from home during the pandemic:
Bars, cafes and restaurants top the lists of claimant companies still on the Covid Restrictions Support Schemehttps://t.co/IDLrecD1pU

— Independent.ie (@Independent_ie) August 31, 2021
A member of NPHET says there's a significant buffer in the vaccination programme to allow for society to reopen further.

Over 90 per cent of the eligible population are expected to receive a Covid vaccine.

Dr Mary Favier says vaccines are allowing for the transition out of restrictions but caution is needed
Professor of Immunology at DCU, Christine Lochser, is concerned it's too much, too soon
The 22nd of October will be the closest day to normality since the beginning of the pandemic.

The Taoiseach is expected to announce later that all covid restrictions will be lifted by that date.

Kacey O'Riordan reports
Many sectors will be hoping for clarity when the Taoiseach makes his address this evening.
Meetings have been taking place with stakeholders in previous days, with live music and entertainment among the biggest issues.
Andrew Lowth reports
: