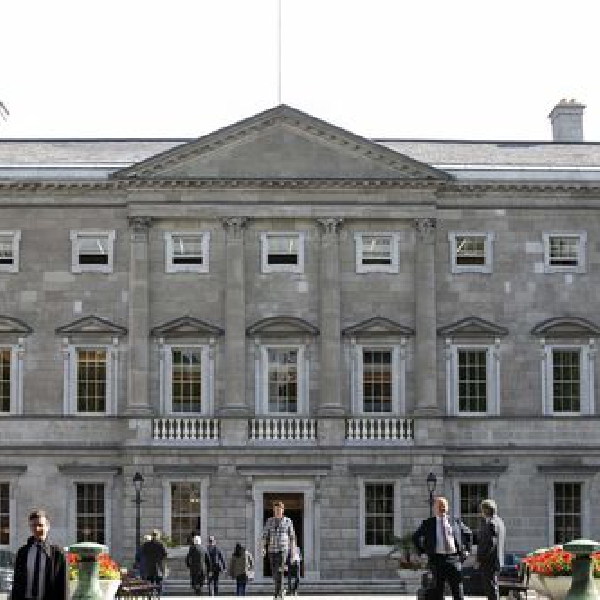 File image: Leinster House/Rolling News
The organs of 18 infants, retained by CUMH, were sent abroad for incineration.
The findings of an RTE Investigates programme will be debated in the Dail tomorrow.

The programme heard how organs of 18 babies, which had been retained by Cork University Maternity Hospital, were sent abroad to disposed of without the knowledge or consent of the parents.
"My son's brain went into a bin as if it was a piece of rubbish. Why would you put my beautiful son's healthy brain into a bin?"

In May 2020, Leona Bermingham got a phone call to tell her that her baby's organs had been incinerated #rteinvestigates #rtept https://t.co/66SD3cBz7B

— RTÉ Prime Time (@RTE_PrimeTime) September 28, 2021

The hospital has apologised to the families affected, and said it took the decision last year to free up space in its mortuary at the start of the Covid-19 pandemic.

Labour Party Spokesperson on Health, Duncan Smith, says the Minister for Health needs to make sure no other families go through this again:

A charity which supports families through stillbirth and neonatal death says parents who were affected by the organs retention scandal in the 1990s are devastated to see something similar happen again.

The charity's chairperson is Mary McGrath
Covid-19 shouldn't be used as "an excuse" for the disposal of babies' organs aboard, without the consent of their parents.

That's according to Leona Bermingham, whose son Lee was among the 18 babies affected by the controversy

Leona says she finds the hospital's reasoning "hard to accept" and says she wishes she at least received her son's ashes
: