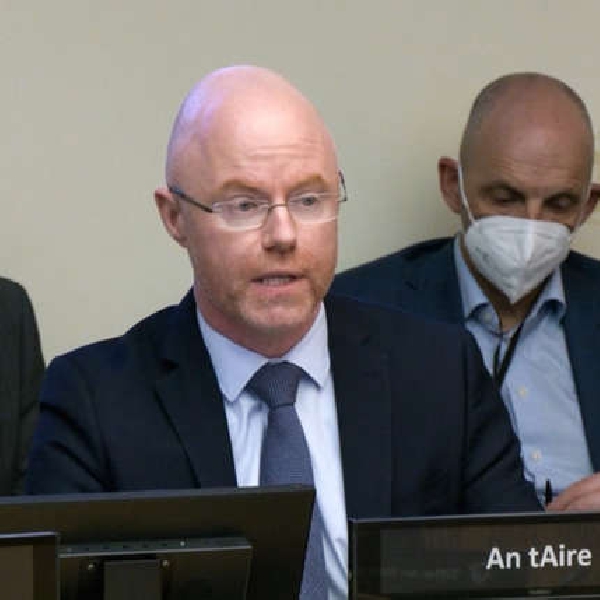 File image: Rolling News
The Health Minister is appearing before the Oireachtas Health Committee
The Oireachtas Health Committee has heard the new National Maternity Hospital will be free of religious influence.

The Health Minister is appearing before the Committee, alongside clinicians and legal representatives of the HSE.
Stephen Donnelly has said "no further movement" is possible around the ownership arrangements of the proposed National Maternity Hospital (NMH).
He said the Sisters of Charity and the St Vincent's Healthcare Group (SVHG) have been repeatedly asked to gift the land by successive Governments, but have refused.
"They have been consistent for the last nine years. That simply is not something that has ever been on the table for them," Mr Donnelly has told the Oireachtas Health Committee.
Under the proposals, the State will own the new NMH building which will be co-located with St Vincent's University Hospital on the Elm Park campus, however, the land itself will be leased for 299 years.
Mr Donnelly said concerns around the National Maternity Hospital proposals come down to a "deep-seated distrust" based on an "appalling track record" when it comes to the Church and women's reproductive health.
"Ireland does not have a good track record when it comes to religion & women's reproductive health. Women are therefore rightly demanding that when it comes to our new National Maternity Hospital, there can be no religious involvement whatsoever."@DonnellyStephen pic.twitter.com/mxvxJ4giJn

— Fianna Fáil (@fiannafailparty) May 11, 2022
Furthermore, he insisted, any move away from the leasing of the land on which the new National Maternity Hospital is to be built, could delay the development by up to a decade.
Two HSE board members have raised concerns about the lease at the St. Vincent's site in Dublin.
However, The current Master of the NMH, Professor Shane Higgins says he has no fears about the lease arrangement or the hospitals governance.