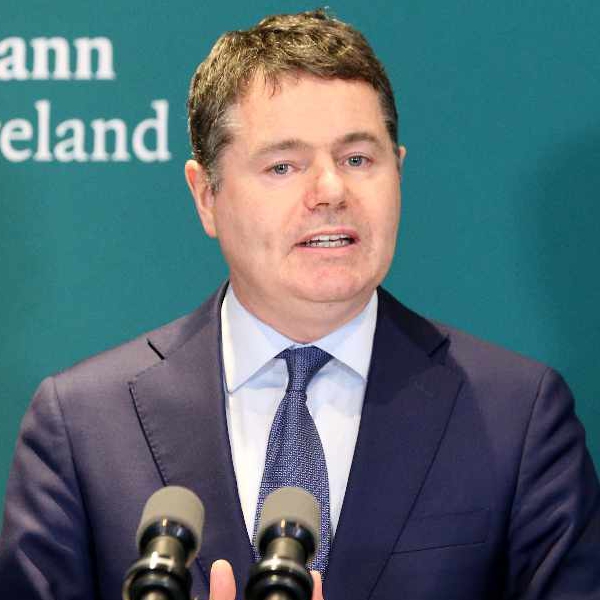 File image: Pascal Donohoe/RollingNews
A full summit of the British-Irish Council is taking place today
The Finance Minister believes an agreement will be reached with the UK regarding the Northern Ireland protocol.

A full summit of the British-Irish Council is taking place today, where the ongoing dispute over the protocol will be up for discussion as well as Covid recovery plans.

The European Commission has taken legal action against the UK for what it describes as a deliberate breach of the protocol.
The 35th Summit of the British-Irish Council will be hosted by the Northern Ireland Executive this week. Further information 👉🏼 https://t.co/3foNNr4NIz

— BritishIrishCouncil (@BICSecretariat) June 7, 2021
Minister Paschal Donohoe says it's important all EU countries stand firmly behind the agreement.
Political leaders to meet in Enniskillen for British-Irish Council meetinghttps://t.co/iBRYw6139u

— UTV Live News (@UTVNews) June 11, 2021
The UK's foreign minister says the "ball is very much" in the EU's court over the next stages of Brexit discussions.

Dominic Raab says there needs to be greater flexibility on the protocol:
.