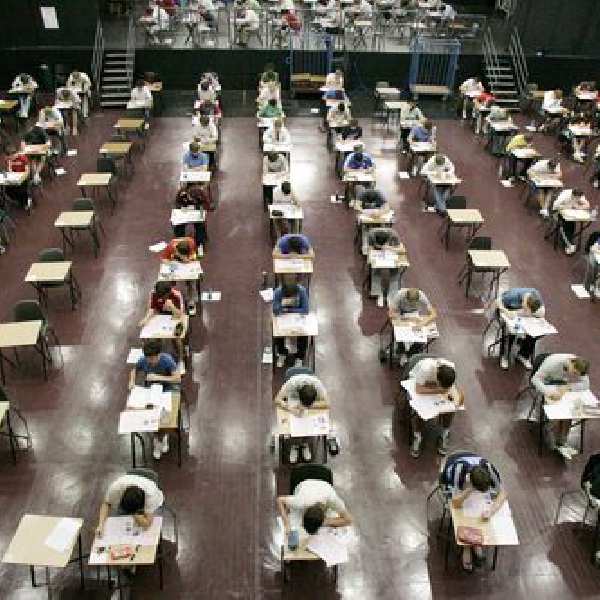 File image: RollingNews
They're due to be out on Friday September 3rd
The Education Minister's being urged to reconsider the release date for Leaving Cert results this year.

They're due to be out on Friday September 3rd, but the Labour Party says mid-August would be more practical.

It says the later date will delay the start of the academic year and create more anxiety for students.

Labour education spokesperson, Aodhan O'Riordain, says the current date isn't workable:
And, he adds, the situation is not acceptable
If the #LC2021 results won't issue till Friday 3rd September then the earliest CAO offer would be Monday 6th.

Given the current plans for start dates this date isn't workable.Either the results will have to come out fortnight earlier or start of semester pushed back by two weeks

— Annie Hoey (@hoeyannie) June 2, 2021
Leaving cert student Conal O'Boyle says the results will come out at the same time college is starting.
I am delighted to announce that the Leaving Certificate results for 2021 are expected to issue to candidates through the Candidate Self Service Portal on Friday 3 September. I am confident that this date will allow students to meet deadlines for UCAS and European Institutions. pic.twitter.com/2ZL8o0BRnq

— Norma Foley T.D (@NormaFoleyTD1) June 2, 2021
The Education Minister says the situation has arisen because of demands on the system.

This year students can opt to sit the exams, take accredited grades or a combination of both.

Norma Foley says this will lead to a delay in issuing the results.
Leaving Cert students are being assured there will be a seamless transition to college, despite getting their exam results later than usual.

Grades will be given out on September 3rd for the exams which start next week.

Ben Finnegan reports:
.