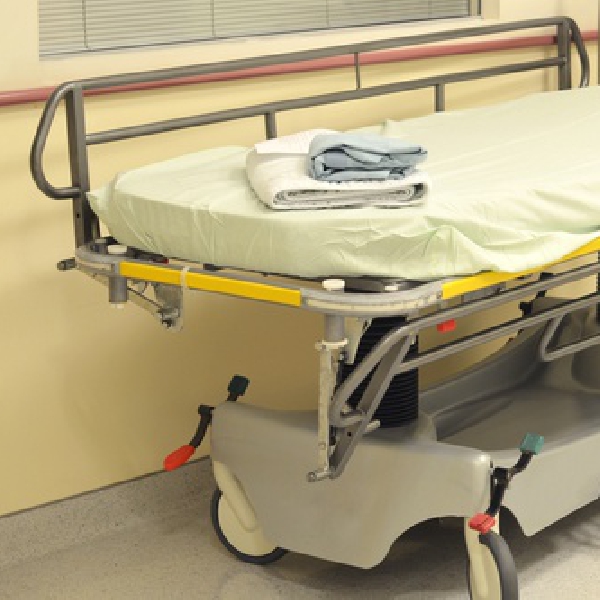 File image: Rolling News
Hospital admissions projections for this coming winter season
The President of the Irish Association of Emergency Medicine says this winter will be "hell on earth" for both patients & hospital staff.
Dr. Fergal Hickey was commenting on winter 2022/23 hospital admission projections.
He has previously stated the Irish health service was "haemorrhaging" staff.
Commenting on Dr. Hickey's statements, former Consultant in Emergency Medicine, Dr. Chris Luke, said Hickey was "being far less constrained than he has been over the past 10 or 15 years".
Dr. Luke noted "doctors & nurses are very disinclined to alarm patients, the don't want to frighten people from staying away from hospitals, particularly in emergency medicine."
He continues "the truth is conditions in emergency departments on both sides of the Irish Sea" which are both broken.
"We've had patients on trolleys now, significant numbers of trolleys since the mid 90s".
He added "we had trolley situations in the mid to late 80s".
"The final straw, for example recently, junior doctors" were not being paid properly or at all - with difficulties with the salaries, including late contracts & emergency taxation.
Dr. Luke said Irish hospitals are "way way over capacity" & patients were not receiving the dignity & comfort accessing the Irish health sector.
When speaking to Eoin Beatty on this morning's 'Kildare Today' on the impact of winter on the Irish health service he noted, "we are looking at what a martian would call the perfect storm".
Listen back to the full interview here:
On Wednesday morning, the Health Minister says every private bed in the country will need to be used to cope with a "very difficult" winter ahead for the health service.
The Irish Nurses and Midwives Organisation is calling for the State to agree a deal with private hospitals now, so public hospitals do not become over-run in the coming months.
There are concerns over how healthcare will be impacted by an expected "twindemic" of Covid-19 and flu.
Minister Stephen Donnelly says he instructed the HSE last night to use all private capacity available: