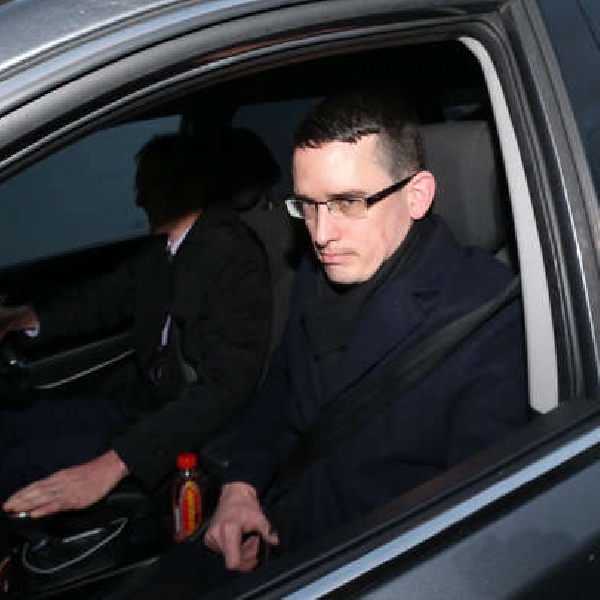 File image: Rolling News
The High Court has ruled that teacher Enoch Burke is to be subject to a fine of €700 a day
Enoch Burke has showed up to Wilson's Hospital School in Westmeath this morning for the third day, despite being removed from his post last week pending an appeal.
Mr. Burke was driven to the school by his father who dropped him off at 8.40am.
However, this morning, the High Court has ruled that teacher Enoch Burke is to be subject to a fine of €700 a day if he does not purge his contempt by 2pm tomorrow.
The evangelical Christian was suspended from work on full pay last year pending the outcome of a disciplinary process, after a number of incidents stemming from a request from the secondary school's principal.
On Tuesday, Mr Burke was arrested by Gardaí under the Public Order Act.
He was brought to Mullingar Garda Station and later released without charge around 2pm, when he returned to the school.
He eventually entered school property before ultimately leaving around 4pm, at the end of the school day.
Gardaí have said a file would be sent to the DPP. There was no garda presence at the school today.
Mr Burke was previously jailed after failing to observe a court injunction banning him from attending the school while he was suspended from work.
Legal Editor, Irish Independent Shane Phelan spoke with Eoin Beatty on Kildare Today about the unfolding events, listen back: