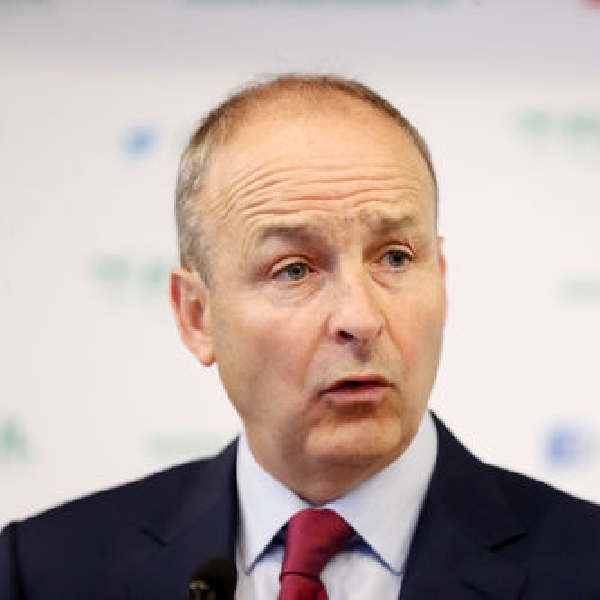 File image: Taoiseach and Fianna Fáil leader, Micheál Martin/RollingNews
Fianna Fáil, Sinn Fein, Fine Gael and the Greens have admitted party activists posed as market researchers to carry out polling.
A Fianna Fáil TD's calling for members of his own party to resign for their involvement in a polling controversy.

Fianna Fáil last night admitted party activists posed as market researchers to carry out polling, prior to 2007.

Sinn Féin and Fine Gael have both admitted to a similar practice - but say it has also ended.
Eamon Ryan's party says the practice of using fake pollsters to canvass voters may have taken place over ten years ago | @McConnellDaniel and @aoifegracemoore https://t.co/HNm2b2k119

— Irish Examiner (@irishexaminer) June 10, 2021
Fianna Fáil TD Marc MacSharry says his own party needs to take immediate action against its members.

Political analyst Odhran Flynn says the practice was widespread in the past.
Taoiseach Micheál Martin has said he does not know if the law was broken by Fianna Fáil canvassers posing as pollsters.
Martin said that his party had used the practice before 2007 and that no personal data was kept on people. https://t.co/GErrKpZdaW

— TheJournal.ie (@thejournal_ie) June 10, 2021
The Taoiseach says the polling controversy was wrong and shouldn't have happened.

The Greens are the latest party to admit doing it but say they were isolated incidences.

Micheal Martin says he doesn't know if any laws were broken but says it was dispensed with a long time ago.
Fine Gael by-election candidate James Geoghegan has admitted that he carried out fake polling for Renua and Lucinda Creighton in 2016

Simon Coveney says he was aware of people in his campaign carrying out polling without disclosing they were from Fine Gael pic.twitter.com/OMAWIDzo98

— Hugh O'Connell (@oconnellhugh) June 10, 2021
Political parties have been asked to explain where they get their voter information by the Data Protection Commissioner.

Our Political Correspondent Seán Defoe reports:
The Fine Gael by-election candidate in Dublin Bay South has admitted he carried out polling for Renua without telling voters he was from a political party.

James Geoghegan says no-one asked on the doors who he was representing when doing the polling in 2016.

It comes as the four largest political parties in the country have all admitted to ringing people pretending to be pollsters instead of politicians.

Managing Director of Data Privacy Company Castlebridge, Darragh O Brien, says the parties could face large fines in theory:

.