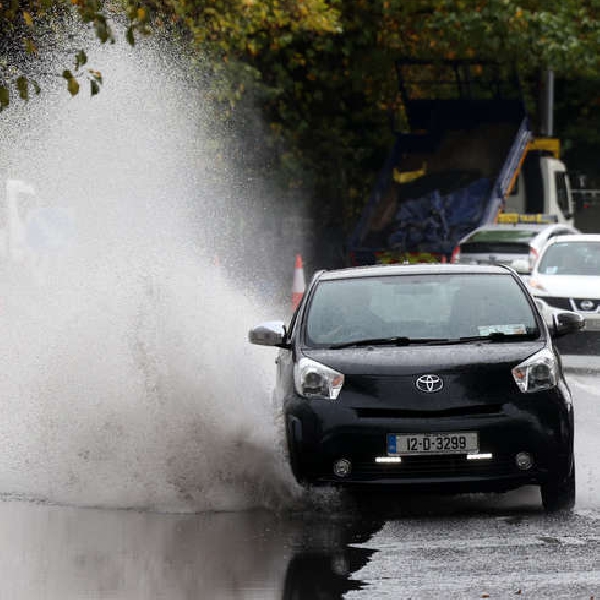 File image: Rolling News
Major climate action is required to avoid the damage that flooding would cause.
Thousands of buildings in Dublin's City Centre are at risk of flooding by 2100.

A further 80 more years of climate change could see waters of almost 2 metres in depth damaging businesses and homes.

Areas such as the Financial Services Centre, the North Wall and Sandymount in the Capital could find themselves battling floodwaters of 1.7 metres in height by the turn of the century.

That's according to tech company Cervest, who study how climate change affects businesses around the world.

Unless rising sea levels are slowed down, It forecasts damage to over 8,500 buildings in Dublin City alone.

Cervest admits an increase in Dublin flooding is already unavoidable - but major climate action will be required to avoid damage to thousands of lives.
Though the State encourages indivduals to make lifestyle changes to combat rising seas, many experts believe climate catastrophe is unavoidable without industries and governments going green.

Darragh Doyle, Communications Lead with EPIC Irish Emigration Museum and CHQ, which are situated in the IFSC, says the businesses and families of the Docklands feel helpless: