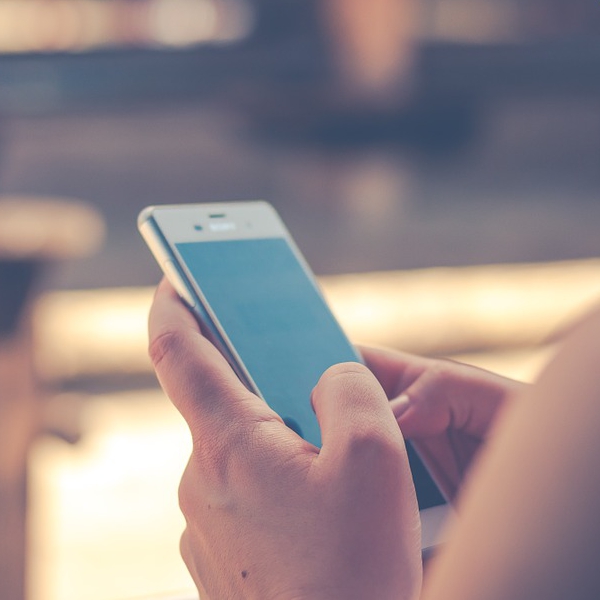 Stock image: Pixabay
The abuse continued for three-and-a-half years.
A woman who was coercively controlled by her ex-boyfriend, a Garda in his 40s, has described him as a "monster" who tried to destroy her life.

She was speaking at his sentence hearing in Dublin today where the judge heard how he bombarded her with tens of thousands of vile and abusive messages.

The Garda can't be named for legal reasons but that restriction may be lifted after his sentence hearing concludes tomorrow.

Today, the judge heard that 33,000 pieces of information were extracted from his phone during this investigation.

During the investigation, thousands and thousands of abusive texts, WhatsApp messages, videos, photos and voice notes were found on his phone.

80% of the communications were from him to her, on one date in July 2019, when he bombarded her with 587 messages.
She received a text message every 90secs for 14.5 hours.

His desire for her to suffer a painful death was a recurring theme in his communications and he also targeted her loved ones in an effort to isolate her.

The abuse began not long after they started seeing each other in 2017 and continued for the next three-and-a-half years.

During that time, he also threatened to kill her, assaulted her, caused damage to her home and car and took naked photos of her without her permission, which he threatened to post online if she didn't do what he wanted.
In her victim impact statement, she said she often wondered how women ended up in violent and abusive relations but now knows they don't have a choice. She said the abuser breaks you down and takes away all your power and strength.
However, she said she feels much stronger nowadays and hopes her survival story will be an inspiration to others.
The sentence hearing will resume on Tuesday.