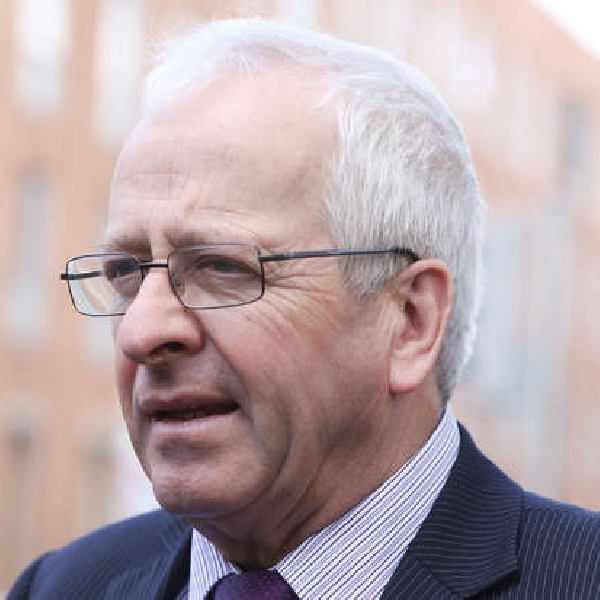 File image: Rolling News
Fuel prices have hit record levels, up 11% in the past fortnight, according to the AA.
A Tipperary TD has described the governments energy policy as something from Alice and Wonderland.

Speaking ahead of a Dail Motion today the leader of the Rural Independent Group Mattie McGrath said the unprecedented energy crisis is being compounded by the government's one-dimensional thinking which is leaving Ireland extremely vulnerable.

The Motion tabled by the independents is calling on the government to end the importation of oil from dictators and to begin drilling domestically for what they say is cleaner oil off the Cork coast.

Mattie Mc Grath said continuing to pursue the government's half-baked energy policy could result in severe fuel shortages in a few months' time.
"People will go hungry, the industry will stop and we'll be talking about this when the lights go out," he insisted.
Meanwhile, electricity customers could get money back on their bills under plans being considered by Cabinet today.

Minister Eamon Ryan is proposing to allow the PSO levy to be set at a negative number to reimburse households.

The Public Service Obligation Levy will be set to zero from October 1st meaning households won't have to pay the roughly €58 charge.

Minister Eamon Ryan will look to give the Commission for Regulation of Utilities permission to set that to a negative number, meaning a cut in bills for householders.

The Minister will also give permission for Eirgrid to buy 450 megawatts of temporary energy generators for the winter of 2023/24 to ensure energy security for that winter.

However, he'll tell colleagues the knock on cost to consumers will be offset by significant reductions in the PSO levy with a final amount to be published later.

Minister Ryan will attend Cabinet virtually after testing positive for Covid-19 yesterday.
Elsewhere, the price of petrol and diesel here has again hit record levels, with fuel prices up 11% in the past fortnight.

According to AA Roadwatch Ireland the average cost of a litre of petrol is now €2.13 per litre, while a litre of diesel is €2.05.
Paddy Comyn from AA Roadwatch says prices are only going one way: